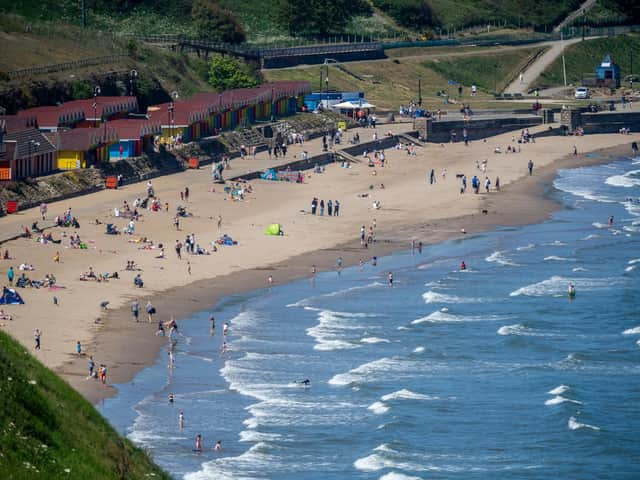 Scarborough North Bay.
The local economy in Scarborough, just like everywhere. hit the buffers and many shops, bars, clubs, cafes, restaurants, hairdressers and attractions and many other businesses came to a halt overnight, along with people's calendars, looking forward to summer holidays, family events, and weddings all off for now.
We have seen hundreds of passenger aircraft grounded and the scenes on TV showing the aircraft parked up were unbelievable.
I am retired now but nearly the whole of my working life I was employed by local firm Plaxtons which makes luxury motor coaches and buses and companies who buy them provide transport for many millions of people.
The holiday travel has been mentioned by the airlines, but there has been very little mention of the coach holiday industry.
Our town's hotels and day trippers rely on people coming to the town by coach and we know of three major operators that have gone into liquidation with the sad loss of 2,500 jobs.
These were major players in bringing people to our lovely town and the Borough of Scarborough for holiday breaks.
I send my condolences to all families of all those who have died of coronavirus.
It's been and continues to be so sad, and to all those who have been working through this pandemic from the NHS, emergency services, supermarkets, local shops, teachers, care workers and others I say a big thank you.
We will bounce back from this and maybe in some areas we will be better and learn from this horrible pandemic and we don't close the stable door after the horse has bolted.