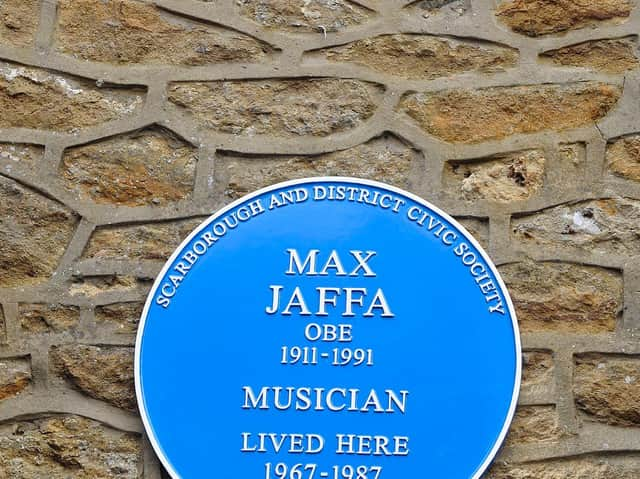 Scarborough & District Civic Society plaque in honour of Max Jaffa.
My wife and I have been regulars at the Spa for almost 50 years, since the days when maestro Max Jaffa, whom we met, directed the legendary orchestra.
In the light of the probable non-appearance of the annual music makers at the Spa, I'd like to draw your readers' attention to a radio show broadcast on the local Coast and County station.
I have been broadcasting on radio for over 30 years a music programme entitled Sunday Serenade, and those who perform at Scarborough Spa are regularly on the playlist.
In light of the present circumstances I have decided to entitle my August programme A Scarborough Spa Special, and the playlist includes several soloists who have featured on the stage of the Grand Hall or the Suncourt enclosure, including my good friend Howard Beaumont, and of course the legendary Spa Orchestra.
The hour-long programme will be broadcast on Sundays August 2 and 16 at 4pm; you can listen on your DAB radio or online.
Enjoy an hour of unmitigated music, song and sunshine.