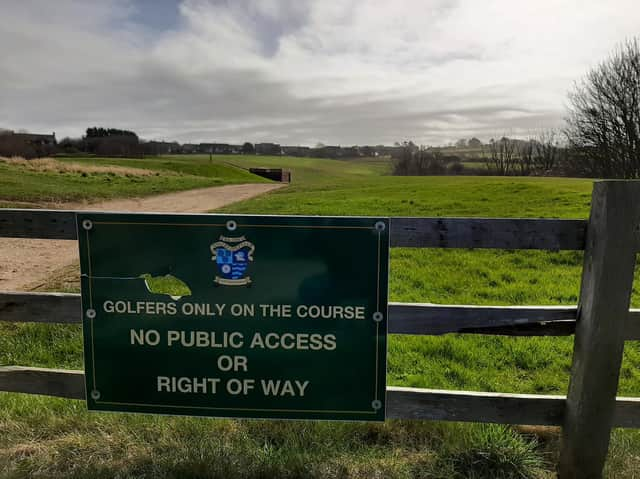 An area of land at Whitby Golf Club earmarked for potential housing development in the Local Plan.
If my facts are correct the population of Whitby circa 13,000 souls has not grown exponentially.
Added to this the recent development on Sneaton Castle and Helredale Playing Field plus the plans to build behind East Whitby Academy would more than cope with the current population.
I am informed that Sneaton Castle now has second home owners buying and letting holiday homes on the estate (which I was under the impression was only to be made available to Whitby residents).
So the question to be asked is why is the council allowing developers to build houses which Whitby families cannot afford and people from outside Whitby can purchase and convert into a second home?
Surely, like St Ives and Padstow, the local authority must prevent new builds from being used as a second home or holiday let, this would provide affordable homes for Whitby families.
My final point is that Whitby is surrounded by national park (and as such we can only develop up to the border of the national park) so the land available is not infinite, failure to act swiftly will mean there is no land left to develop for affordable housing.
The land on Rievaulx Road to me is a green space verge, there will be no green spaces left if we don't act.
Belle Vue Terrace, Whitby