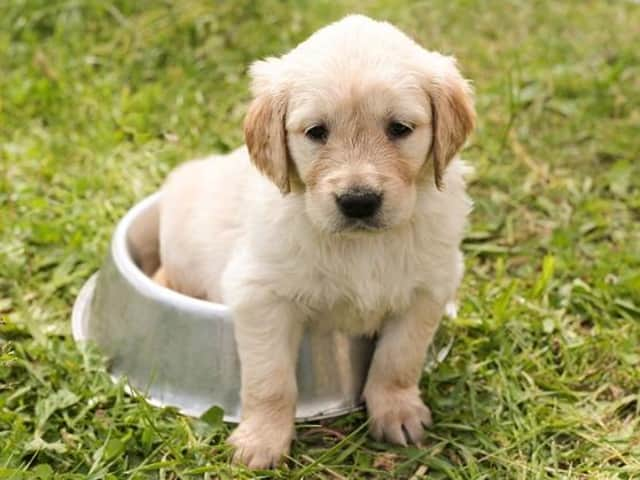 Buying a puppy during lockdown
East Riding of Yorkshire Council is keen to make animal lovers aware of Lucy's Law, which insists everyone must be able to see the mother when they are buying a puppy or kitten.
Anyone breeding dogs commercially in the East Riding area must hold a licence issued by the council's licensing team, following an inspection by an experienced officer and a vet.
The new law makes breeders directly accountable for ensuring all welfare standards have been met and upheld and ensures the breeding chain can be fully audited if required.
If people are thinking of buying a puppy or kitten, they should:
Research the breeder online. Be very wary if they are advertising many litters of different breeds.
Copy and paste the seller's phone number into a search engine. If the number is being used on lots of different adverts, on various sites, this is another red flag
Remember that puppies and kittens should never be sold under eight weeks old.
Make sure the seller shares all records of vaccinations, flea and worm treatment and micro-chipping with you before the sale.
The new law was named after Lucy, a King Charles spaniel, who was rescued in 2013, after she was used for many years to breed several litters of puppies with little consideration for her health and welfare.
It has been brought in at a time when the ways you can buy a new puppy or kitten has changed because of the Covid-19 pandemic.
Sales of puppies and kittens are still allowed but restrictions mean that buyers cannot visit the home of breeders.
Cllr Mike Stathers, portfolio holder for enhancing communities, said: "People should arrange to see the puppy or kitten with their mother via video link, on more than one occasion if necessary. Make sure you are happy it is the real mother and request that documents regarding birth information, vaccines and health checks are sent to you by email.
"The breeder will need to deliver the puppy or kitten to the seller's home address, ensuring they adhere to social distancing.
"Payments should be made electronically, rather than in cash, and you should not feel rushed or pressurised into committing to a purchase."
A full list of all licensed dog breeders in the East Riding, including the star rating they have been awarded is available here