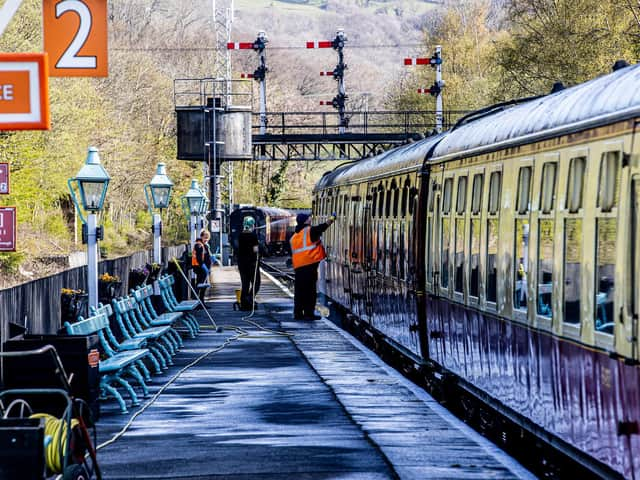 The 2021 season at North Yorkshire Moors Railway is up and running. picture: Charlotte Graham Photography.
The 18-mile North Yorkshire Moors Railway from Whitby to Pickering is back up and running after the pandemic – and the attraction will not disappoint.
Passing through such scenic moorland villages as Grosmont and Goathland, it gives families the ideal opportunity to kick back and relax and just enjoy the views out of the window for an hour-and-a-half, although our teenager's first question was "what's the WiFi password?"
The weather in the few days preceding our trip on the heritage railway had not been great, with frequent showers and plummeting temperatures threatening to put a dampener on things.
But by sheer good fortune, the rain held off for our toot across the moors towards Pickering.
We had the best part of three-and-a-half hours to have a casual stroll around the market town, finding a reasonable cafe for lunch, and plenty of time to explore the 13th Century castle and grounds, which offer superb views around Ryedale from the top.
It is great to see the railway back on its feet again, thanks to the successful Government Furlough Scheme and a £1.9m grant from the Culture Recovery Fund for heritage organisations.
It has meant the railway has retained all of its staff and its 900-plus army of volunteers.
No such brushes with fame on our visit, but a great family day out nonetheless and a reminder of how wonderful it is to be back out and about again after a year of lockdowns.
Visit www.nymr.co.uk/book-tickets to book tickets.