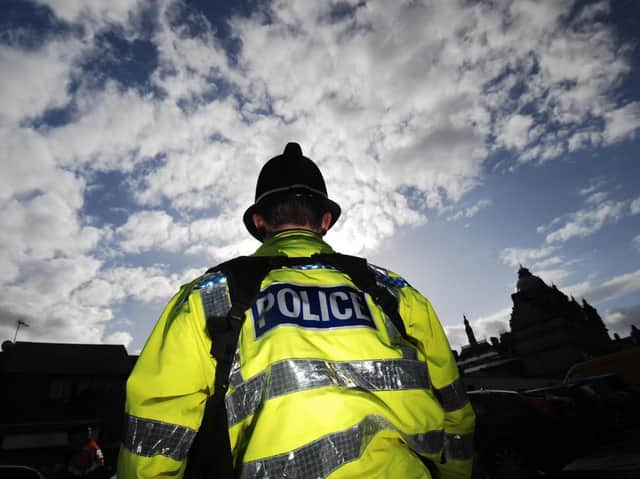 Report on Covid-19 fixed penalty notices
North Yorkshire's Police, Fire and Crime Commissioner has thanked the officers and staff for their work ensuring coronavirus restrictions were complied and also asked the force to look at how fines were applied.
Julia Mulligan today publishes a report on the enforcement action taken between April 2 - when North Yorkshire issued the first penalty - and May1, when the regulations changed.
The report analyses the fines handed out and the profile of those who were stopped, with the focus on those given to BAME individuals and groups.
20 per cent of the total number of penalty notices were issued to BAME visitors
Nine in ten from a BAME background who were issued notices were visiting from outside North Yorkshire
One in ten of all notices handed out to Asian males aged between 18 and 34
80 per cent of fines given to BAME visitors were to those in groups
The Commissioner believes scrutiny of the actions being taken is hugely important to ensure fairness for members of the public but also to support the work of police officers, PCSOs and staff who have faced a challenging few weeks seeking to engage, explain and encourage before enforcing as a last resort.
The study and analysis found:
Fixed penalty notices issued to residents of North Yorkshire are proportionate to the local demographic, but BAME visitors are disproportionately represented.
Young Asian men travelling in groups featured prominently among the fixed penalty notices being issued, particularly in Craven.
There was a clear rationale for enforcement action in every case sampled with no evidence of any conscious targeting of those from BAME communities.
The commissioner has however asked for further work within North Yorkshire Police to ensure there is no unconscious bias in the way officers are briefed, for example against those who do not fit the local profile at beauty spots frequented by visitors living in relatively close proximity of north Bradford and Leeds.
North Yorkshire Police, Fire and Crime Commissioner Julia Mulligan said: "Policing is rightly reflecting on itself at the moment, asking difficult but important questions about race, equality, policies and process, bias and whether policing is institutionally racist.
"This report does not answer those in the round, but does focus specifically on how Covid-19 Fixed Penalty Notices have been issued locally. This is set in the context of North Yorkshire Police having issued the most such fine in England and Wales during the lockdown.
"In our area, there is evidence of a clear bias in the data, showing young Asian males were far more likely to have been issued a fixed penalty notice than our demographics would suggest. This is concerning, but we recognised the issue quickly and have undertaken a number of steps to understand the situation. These include raising our concerns at a national level, including with the Policing Minister, questioning the data, and undertaking a comprehensive and independent piece of local scrutiny work to understand the issue in detail.
"In doing this, we found no evidence of any bias or discrimination in the individual issuing of the notices, indeed all appear to have been issued fairly and appropriately in and of themselves. However, I remain very concerned that the sheer scale of notices issued to young Asian males is unfair and likely to be biased.
"This requires further work to understand; not only how the bias manifests in other places, but the policies and processes which can lead to activity of this kind. My office is working with the Deputy Chief Constable on this matter, treating it with the seriousness it deserves, and will be scrupulous in uncovering any conscious or unconscious bias in policing.
"We must all do everything within our power to root out discrimination of any kind, and I am committed to doing so. Moreover, as the national lead for Police and Crime Commissioners on Integrity and Accountability, I am part of a working group of PCCs looking at the issue of race discrimination at a national level, working alongside senior policing colleagues in the National Police Chiefs' Council.