A Stroll With Stu: enjoy 'the finest view in England' in circular walk starting from Sutton Bank Visitor Centre
As you know, all of my walks are accessible by public transport (largely because I haven't got a car), but if you want to take a bus to the start of this one, you'll have to wait till next June because I did this using the last Moorsbus of the season.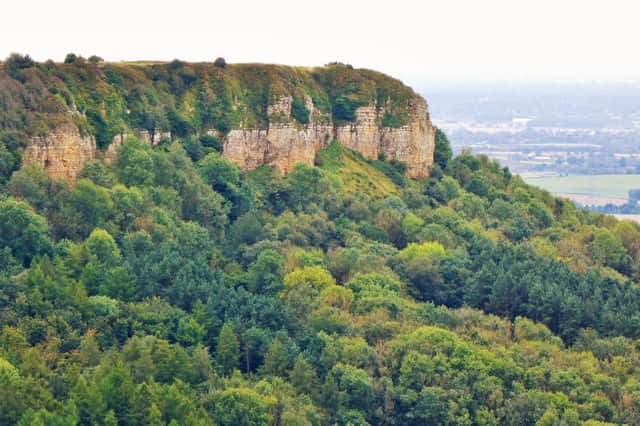 Now, while I'm on, the North York Moors National Park - on their own website - have admirable aspirations such as a low carbon economy, improved health and wellbeing for the nation, and proudly request people not to "clog up the country roads with your car".
All in all, they do a fantastic job looking after this precious and beautiful part of the country, so please allow me a polite request of them to consider a small contribution towards the Moorsbus network (they used to fund all of it!)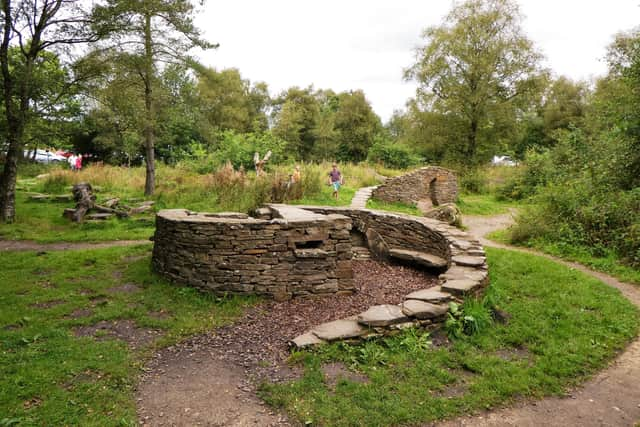 Now, the much truncated service only runs at all because hardworking volunteers scratch around looking for donations elsewhere.
I got off the Moorsbus from Redcar at the Park's Sutton Bank Visitor Centre.
It is a lovely facility with a cracking café and lots to do and explore, including for kids.
Go through the car parks following signs for "the finest view in England" (I think that's a quote from James Herriot), which soon takes you right, along the Cleveland Way.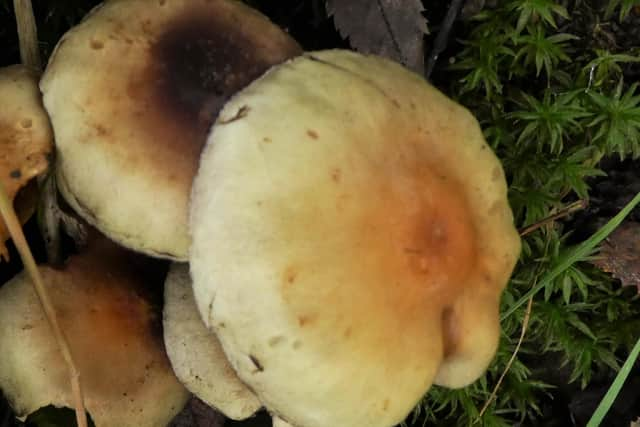 You'll quickly reach a viewpoint showcasing that genuinely impressive view over the woods and for many miles across the Vale of York.
On a clear day, Mr Herriot just might have been spot on.
Gliders soar above you, having been dragged into the air with the aid of a light plane atop the cliffs to your left and hundreds of feet down to your right is the reason I came here.
I've never been down to Gormire Lake, but after a serious loss of altitude, that was about to change.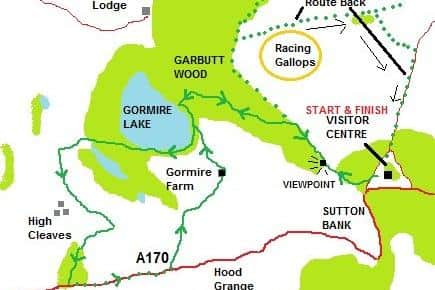 Keep following the Cleveland Way, but soon drop left on a clear path running diagonally down into gorgeous mature woodland.
The path – sometimes steps – descends for quite some distance through beautiful Garbutt Wood nature reserve.
By now, it will be showcasing a hundred shades of auburn and in springtime I imagine a palate of greens and a symphony of birdsong.
Eventually, you'll reach a little T-junction of paths.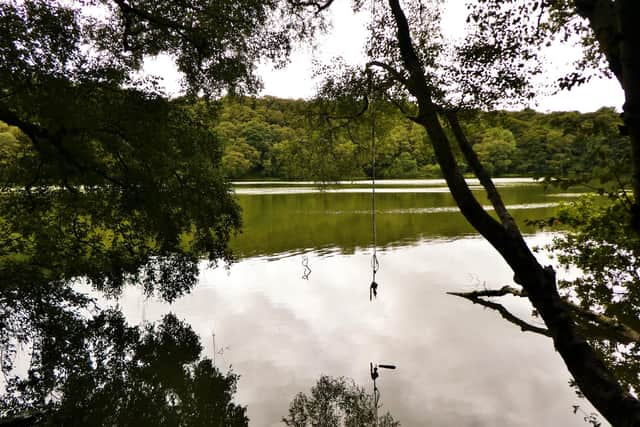 Take the option to your left, dropping steeply again to finally reach the shores of Gormire Lake.
Most lakes in the UK owe their existence to either quarrying, or the last ice age.
This is the latter, but is unusual that it has no natural outlet – it drains through fissures in the limestone rocks, emerging somewhere near the base of those nearby cliffs.
I took a wrong turn in the woods (I should probably buy a sat-nav) and my ultimate plan to climb up near the gliding club and the White Horse was timed-out, otherwise I'd have missed my bus and would have to stay there drinking coffee till next spring.
Don't worry though – the alternative I'm about to describe is still a cracking walk!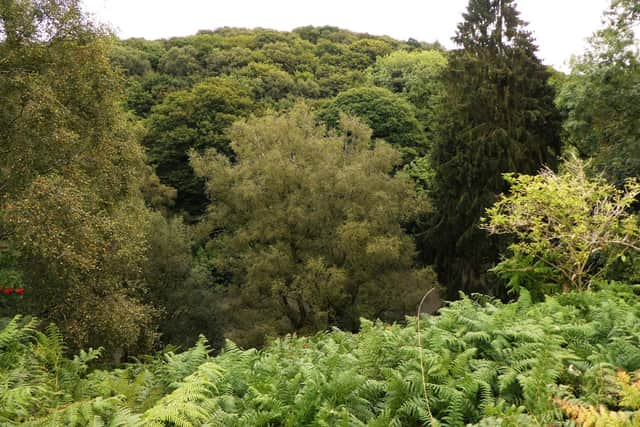 Turn left along the lakeshore.
Ignore any side paths until, after 15 minutes or so, a path wider than the one you are on, leads off to your left, soon bearing right and dropping downhill in the woods.
Look out for a stile to your left, leading to a short climb up through a grassy field, to a cross-path where you need to turn left towards High Cleaves Farm.
A signposted diversion takes you left on a path hugging the top of the woods, then after overtopping the farm away to your right, follow a sign taking you right, through a field to the farm's access track and eventually down to the busy A170.
Turn left – you need to escape from this road sharpish – and after a few hundred yards look out for a stile next to a gate on your left.
The path then goes diagonally right through two fields to reach Gormire Farm.
Head left, and shortly after the path edges left into the trees, take a right fork to get back to Gormire Lake (the lake should be on your left!)
Now, it is a matter of retracing your steps up that steep path back to the Cleveland Way.
By the time I got to the top, sucking in air, there was so much heat rising from my naked bonce, a passing glider soared to over 50,000 feet.
If you want to add a mile or so, turn left at the top along the Cleveland Way, then turn right after the horse racing gallops, right again half a mile later beyond a small copse and across a field to a tiny lane that leads back right, to the Visitor Centre.
Your coffee and cake is well earned after that climb.