Appeal launch to help our most vulnerable - how you can donate
A monumental drive to help Scarborough's most vulnerable has been launched – but it needs you to dig deep for cash,
Wednesday, 22nd April 2020, 8:02 am
Updated
Wednesday, 22nd April 2020, 8:04 am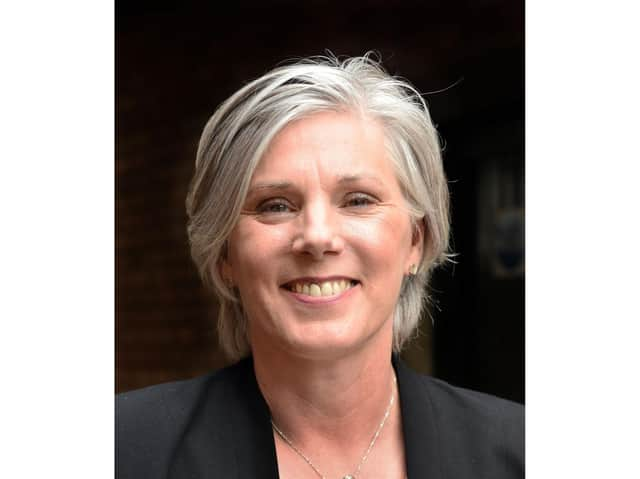 Jan Garrill
The coronavirus crisis means charities across the borough which help keep people safe, supported, connected and well are finding they are needed now more than ever.
Already hard-pressed for money, they are now facing unprecedented demand for their support – from providing food and essentials to physical and mental health care – to the most vulnerable in the area.
But with fundraising events having to be cancelled and charity shops forced to shut, many are struggling for cash.
The Scarborough Coronavirus Appeal has been launched to help. Managed by Two Ridings Community Foundation, it will collect funds solely for charities and social enterprises in the Scarborough borough.
Scarborough Business Ambassadors are backing the scheme and have already donated £10,000.
Peter Wilkinson, chairman of the Ambassadors, said: "Our aim is to raise a substantial amount of money.
"We want to help people who don't have the provision to help themselves."
Jan Garrill, chief executive of Two Ridings Community Foundation, said: "The Scarborough borough is a very challenged area as the local economy is suffering because there haven't been any visitors, employment has gone down and there are a lot of elderly and vulnerable people.
"Charities are in a real bind. Demand has gone up but they can't fundraise as they would normally."
She said any money donated to the appeal will be ring-fenced for Scarborough and its surrounding area.
Individuals and businesses can help by donating what they can. Every penny will count.
Ms Garrill urged local charities and social enterprises to get in touch to apply for funding.
"We're mindful that charities are working 24/7 and may not think it is worthwhile applying but applications are processed really quickly and we can turn them around in one or two weeks," she said.
To donate, visit www.tworidingscf.org.uk/donate or send a cheque made payable to Two Ridings Community Foundation, writing Scarborough Coronavirus Appeal on the back, to Two Ridings Community Foundation, Pavilion 2000, Amy Johnson Way, York, YO30 4XT.
Payments can also be made direct to the foundation's account with sort code 050994 and account number 25313088.
For more information about making a large donation or for information about applying for funds, email [email protected]