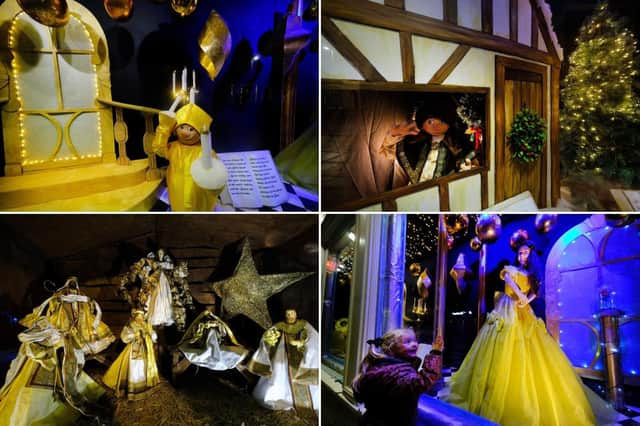 Beauty-ful - there's nothing beastly about Scarborough Boyes' Christmas windows this year
Boyes Christmas window display is one of the highlights of Scarborough's festive season.
Published 21st Nov 2023, 16:45 GMT
Updated 21st Nov 2023, 16:52 GMT
The windows, which feature characters from Beauty and the Beast, this year's pantomime at the Stephen Joseph Theatre, have been designed by theatre costume designer Julia Wray.
Ms Wray said: "It's not a traditional Christmas story, so I've brought lots of gold into the design, with gold baubles hanging from the ceiling to give the impression of grandeur."
The effect is visually stunning.
The windows, which feature a six-foot tall beast and the eye-catching Beauty, have been well-received by those who have seen them so far.
"People have certainly made a number of favourable comments," said Ms Wray.