Beloved dog visits Bridlington beach for her last run with many dogs and owners joining to celebrate her life
Dog lovers from near and far came to Bridlington in support of Sarah Keith, as she took her much-loved Border Collie, Ella, for her last run on the beach.
Watch more of our videos on Shots! 
and live on Freeview channel 276
Visit Shots! now
Sarah Keith, from Hull, often used to take her dog Ella to Fraisthorpe beach (Bridlington) when she was young and fit.
However, recently Ella became unwell and the 12-year-old Border Collie was diagnosed with oral cancer.
Ms Keith, said "I got Ella on her on her first birthday - I didn't know that until I got her paperwork from her previous owner.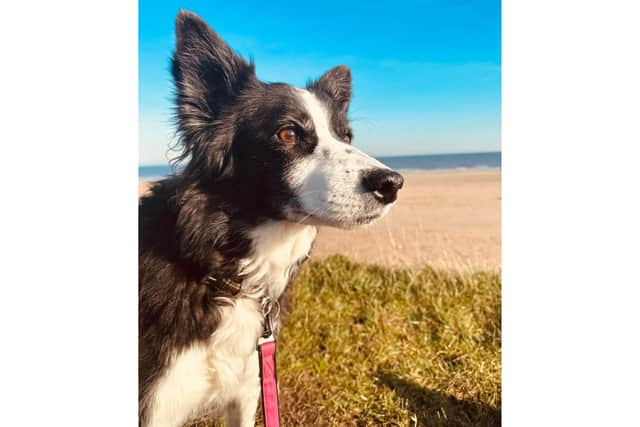 "She was destined to become a sheepdog but she wasn't very good with sheep!
"She wouldn't eat very well when I first got her and I spent a lot of time with her hand feeding her.
"She was a sensitive dog but was very bonded to me.
"Ella was quite arthritic and my other dog was old and arthritic as well, so we never went further than a ten minute walk.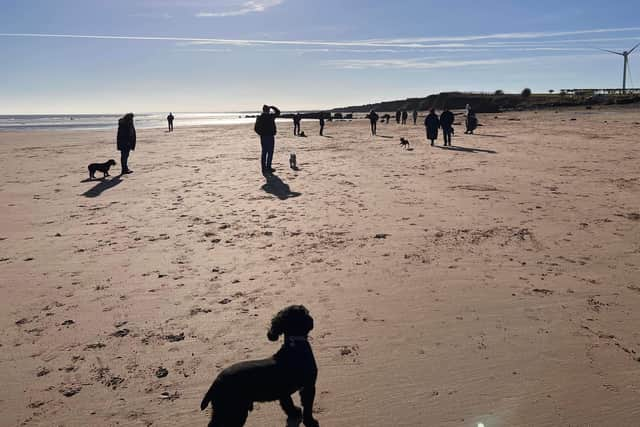 "She had not had the chance to go running on the beach for quite a long time."
Ms Keith shared her plans on Facebook to take Ella for one last walk and asked other dog owners to join her.
The idea spread like wildfire to dog lovers from across East Yorkshire and beyond, all wanting to show support and help Ella have the best day she could.
On Monday February 6, a large number of dogs and owners joined Ella for her rainbow walk on Fraisthorpe Beach, before she was taken to the vets for one last time to be put to sleep.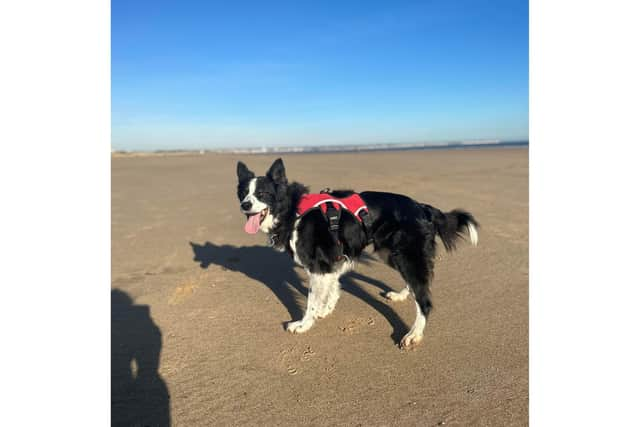 Ms Keith said: ""Ella had an absolute ball - I was an emotional wreck, still am!
"The majority of people there I had never seen before and probably will never see again.
"Everyone was so lovely, one of the ladies made me a little hand stitched heart to remember the day by.
"Another lady offered to make a commemorative key ring for me, it was so lovely.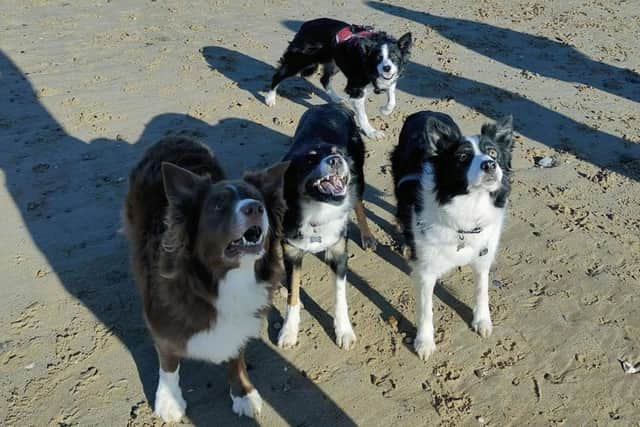 "A lot of people wanted to hug me, and every time they did it set me off again.
"I have a cabinet in my house with all of the pet's ashes in it.
"She will have pride of place next to the fire, which is where she used to sleep."