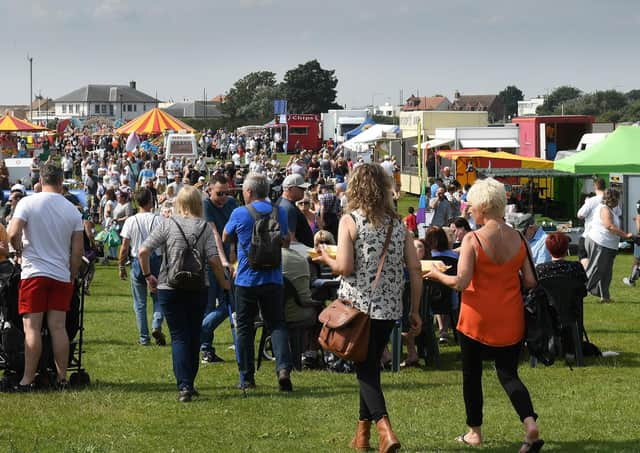 A packed Bridlington Lions Club Carnival Fun Day in 2019. The Lions are planning to hold the event on Sunday, August 1.
Bridlington Lions Club will, subject to Government regulations, be hosting the extremely popular Carnival Fun Day on the Limekiln Lane Cliff Top.
The carnival will take place on Sunday, August 1 between 10am and 4pm, which is also Yorkshire Day.
As usual, the event will have amusements, rides, entertainment and bar facilities and refreshments. There will also be a giant car boot sale.
The loss of last year's event cost thousands of pounds that would have gone to good causes.
The Lions said the past year had been a difficult one for fundraising, so as a goodwill gesture to the many local charities and branches of major ones, the organisation is offering as a one-off gesture a stall rental charge of £15.
Bill Whittles, one of the carnival's organisers, said: "The carnival brings in vital funds for the Lions Club, raising thousands for local causes, so losing last year's event was a blow.
"The carnival in 2019 raised £6,000 net of expenses. However, we have received various grants during the lockdown so we still are OK for funds.
"We need to keep organising these events so we can give back to the public who are very generous with their support.
"The carnival is a way of doing that, bringing something back for the town."
Any charities or commercial stall holders need to book their space at the carnival by filling in an application form.
Go to tinyurl.com/2zn6ep45 to download the document.
Visit bridlingtonlions.org.uk/carnival-2021/ to find out more about the event.