Bridlington's 'heart warming' Wave of Light event was a 'tremendous success' thanks to kind stranger
The Wave of Light event was held at the the Expanse Hotel and a number of Bridlington families came together to remember their lost loved ones.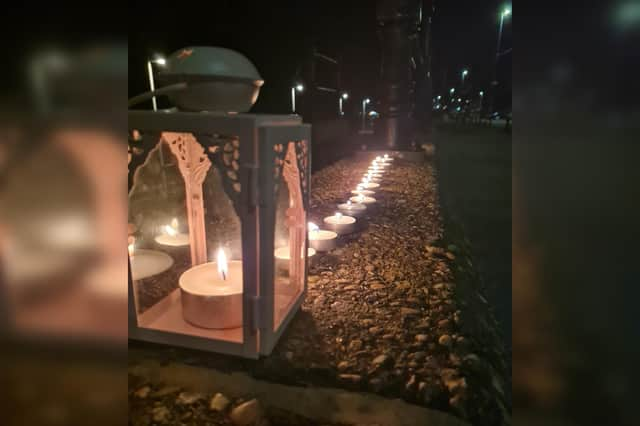 Bridlington woman Claire Louise started the event last year for parents and families who have lost a baby to come light a candle in their honour, and share their memories with others.
Ms Louise's baby boy Ruben sadly died 16 weeks into her pregnancy. This tragic loss inspired her to help others who have been through similar heartbreak, and she started the Wave of Light event.
Ms Louise said: "The event was a tremendous success, with an even larger turnout of families who joined us to remember their loved ones.
"One of the most poignant moments of the evening occurred when we gathered across the road to light our candles at 7 pm.
"As each candle was ignited, we spoke the names of our dear departed, creating a touching and heartfelt tribute. We already have huge plans for next year.
"Another heartwarming moment unfolded as we gathered inside, watching the gentle flicker of our candles. It was then that we noticed a kind gentleman on a bicycle who had suddenly stopped.
"He rummaged through his backpack and re-lit all of the candles that had gone out.
"This unexpected act of kindness touched our hearts deeply, and we wish to express our gratitude publicly.
"We'd also like to extend a personal invitation to this compassionate soul to join us at our upcoming Christmas memorial on Sunday, December 3, at the Emmanuel Church.
"We're eager to meet him in person and convey our heartfelt thanks for his touching gesture."