Captain Tom Moore inspires Scarborough councillor to take on 100km challenge for Saint Catherine's
A Scarborough councillor who was inspired by Captain Tom Moore has vowed to run 100km in 10 days to raise funds for Saint Catherine's.
Wednesday, 6th May 2020, 4:05 pm
Updated
Wednesday, 6th May 2020, 4:06 pm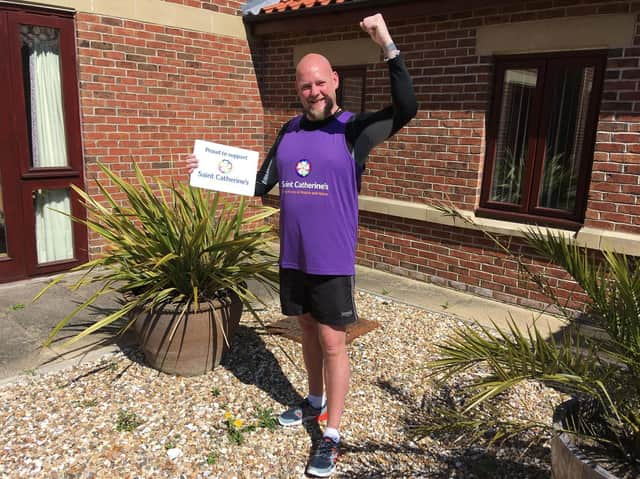 Cllr Neil Heritage
Cllr Neil Heritage, of Newby ward, will be using his daily exercise to run 10km every day from Friday May 15 to Sunday May 24.
Neil said he was so impressed with the efforts of 100-year-old Captain Tom Moore, who raised more than £30m for the NHS, that he wanted to do something to help a local good cause.
Neil, an army veteran himself, added: "In a similar style to how Captain Tom achieved the 100 laps of his garden, I will run/walk (whatever my body allows) for 100km over the period of 10 days.
"This will of course be carried out as part of my daily exercise allowance and following Government guidelines of social distancing."
He hopes to raise more than £3,000 and has set up a Just Giving page where people can donate and keep track of his progress in training and once the challenge is under way.
Neil said: "I know times may be a bit tighter at the moment, but this is also the case for charities, with many money-raising events now cancelled for the foreseeable future.
"Please donate what you can, no matter how small it all adds up."
Click here to donate and find out more.
See more about the Scarborough News and Whitby Gazette's Helping Hand campaign to raise cash for Saint Catherine's.