Care charity in Castleton, near Whitby, becomes Living Wage employer
A care charity in Castleton has joined the likes of Ikea and Everton Football Club by becoming aLiving Wage employer.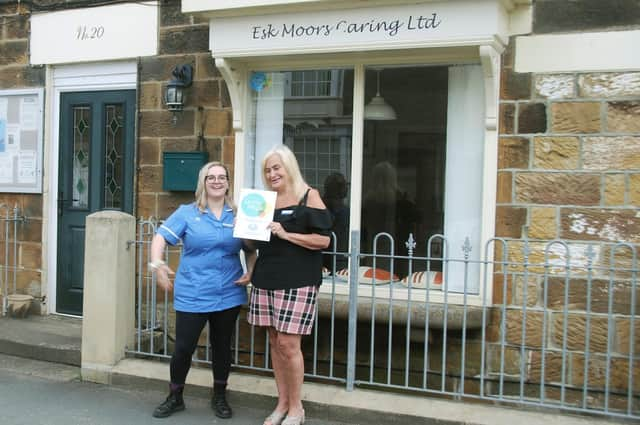 Esk Moor Caring, based in High Street, provides personal and practical care to enable people to live safely and confidently in their own homes for as long as possible.
Sharon O'Connor, Business and Operations Manager at Esk Moor Caring, said: "We aim to provide a high quality of care for all our clients and that means recruiting the best."
The Living Wage is a voluntary higher rate of base pay where employees are paid a basic rate that meets the cost of living.
Senior trustee Delia Liddle said: "It's the socially responsible thing to do.
"We are a local organisation and have a highly visible presence at the heart of our village and the Esk Valley community."
Esk Moor Caring is recruiting additional care workers to meet an increasing demand for its services.