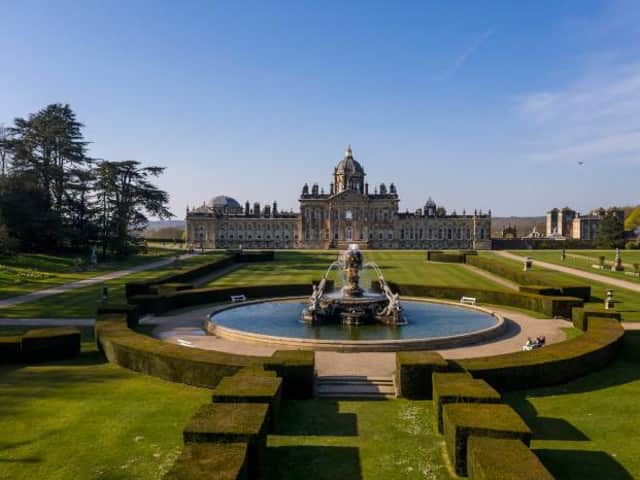 Castle Howard
In total, almost 450 heritage organisations in England have been awarded cash from the first round of the Culture Recovery Fund for Heritage, allowing them to restart vital reconstruction work and maintenance on cherished heritage sites, keep venues open and support those working in the sector.
The application to the Cultural Recovery Fund for Heritage will provide vital funds for Castle Howard during the coming months, and enable the estate to re-focus its business planning in the light of the impact of Covid-19.
The Grants for Programmes of Major Works administered by Historic England will enable planned roof repairs to be carried out and halt further water ingress into the building; the work will involve the renewal of the lead roofing, which is currently in a critical condition.
Nick Howard said: 'We are very grateful to have been awarded these funds. Like many other visitor attractions, we have suffered significant losses this year as a result of being closed during some of our peak times for tourism.
"This loss of income has prevented many essential repairs and levels of investment from being carried out. These grants will respectively help secure the fabric of the building, and allow Castle Howard to recover and rebuild its business in a sustainable and innovative way over the next year.'
Castle Howard's gardens re-opened to its members and the general public in June, with the House itself opening on a limited capacity basis from August.
The grants are part of a series of measures designed to reduce the impact lockdown has on our national treasures. Culture Secretary Oliver Dowden said: "As a nation it is essential that we preserve our heritage and celebrate and learn from our past.
"This massive support package will protect our shared heritage for future generations, save jobs and help us prepare for a cultural bounceback post covid."
Duncan Wilson, Historic England's Chief Executive said: "It is heartening to see grants, both large and small, from the Government's Culture Recovery Fund helping heritage sites and organisations across the country which have been hit hard by the effects of Covid-19.
"These grants range from giving skilled craft workers the chance to keep their trades alive to helping heritage organisations pay the bills, and to kick-starting repair works at our best-loved historic sites.
"The funding is an essential lifeline for our heritage and the people who work tirelessly to conserve it for us all, so that we can hand it on to future generations."