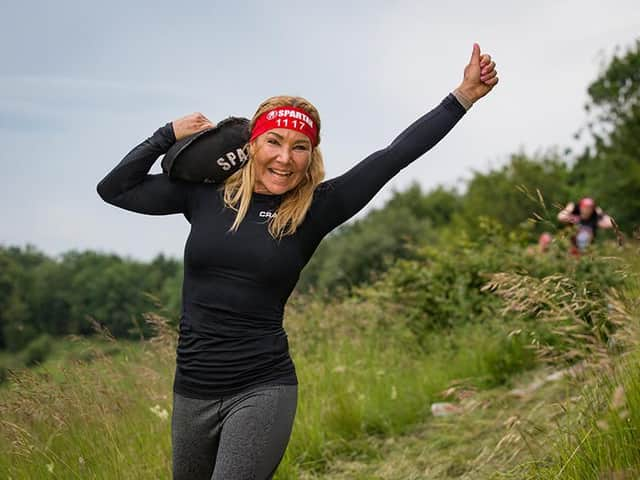 The Spartan endurance event is coming to Castle Howard.
Spartan is entering the Northern market for the first time in a push to bring a completely new sporting spectacle to the region in the form of obstacle course racing.
The 2020 race weekend, which takes place over September 5 and 6, is set to be held at one of Spartan's most prestigious and iconic venues and participants will have two different race options to choose from: the 5km, 20 obstacle Sprint event and the slightly more challenging 10km, 25 obstacle Super.
There is also a kid's race featuring smaller versions of Spartan's signature challenges.
The Spartan endurance event is coming to Castle Howard.
Spartan has partnered with Welcome to Yorkshire in a bid to inspire people in the county to achieve their fitness goals, following a report by Kantar Public, which found that 37% of the UK population never exercise or play a sport and just 13% say they do so 'regularly'.
For Spartan and Welcome to Yorkshire, inspiring the next generation to stay fit and healthy is key and together they have announced that they will be championing grassroots participation by giving away up to 100 kids entries to schools across the county.
All of Yorkshire's schools, primary and secondary, are eligible to enter and can do so by sharing their stories as to how they'll use the free race entries to encourage their children to stay healthy and active. All entrants should email [email protected] to be in with a chance to win.
Spartan UK and Ireland Managing Director, Matthew Brooke: "Our community has been crying out for an event in Yorkshire for a while now, so it fills me with great pleasure to announce that we are heading to God's Own County in 2020.
"What better place to kick off our Spartan Yorkshire adventure than at the incredibly stunning and highly iconic Castle Howard.
Welcome to Yorkshire Commercial Director, Peter Dodd: "We're delighted to be supporting Spartan on this ground-breaking event as they share the same values as us when it comes to encouraging people leading healthier, happier lives."
Chief Executive of Castle Howard, John Hoy said: "It is great to have entered into an agreement with Spartan UK and Ireland, putting one of their fantastic events on the map in Yorkshire.
"We know that there is a rise in participatory sports activities across the country, giving our visitors a challenge and something to aim for this year whilst in the beautiful setting of Castle Howard."
2019 saw over 40,000 racers take on Spartan races in the UK and Ireland, with an average of 7,000 per event. This year there will be even more racers taking part in eight race weekends up and down the country, with other scheduled events to take place in Wales, Ireland, Midlands, Scotland, Windsor and Twickenham.
Click here to register for Spartan's inaugural Yorkshire event.