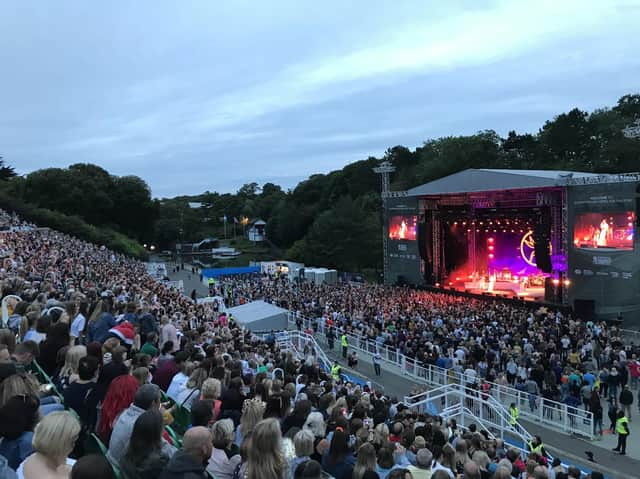 Scarborough Open Air Theatre
Residents who sign up between now and Tuesday May 19 will be entered into a competition to win two free tickets for a show at Scarborough Open Air Theatre, courtesy of Cuffe and Taylor.
Scarborough Borough Council is supporting the Big Community Switch in partnership with iChoosr, the UK's leading expert in collective energy switching. Through bulk purchasing across many UK communities, it delivers bespoke and highly competitive tariffs.
iChoosr reports that since the start of the scheme, more than 1.5 million households have registered, saving in excess of £42 million from reduced tariffs on energy bills.
Free online registration for the latest round of the Big Community Switch is available at www.scarborough.gov.uk/energyswitchingThose that choose to register will need their latest household energy bill to hand. The closing date for registration is Tuesday May 19.
After that date, iChoosr will invite energy companies to offer their best prices for energy to everyone that has registered for the scheme. Those that register will receive a personal offer from the winning supplier, which will indicate how much their household could save by switching to the new tariff.
There is no obligation to accept and there are no fees or charges if people don't switch. If an offer is accepted, contact information will be sent to the winning supplier. iChoosr will take care of the whole switching process and check if the supplier does what it has promised.
Cllr Carl Maw, Scarborough Borough Council cabinet member for stronger communities and housing said: "This initiative provides our residents with an opportunity to potentially save money on their energy bills.
"Registration is easy via the website and our White Rose Home Improvement Agency team can assist you if you do not have access to the internet. We have received reports of some residents, who have previously switched, saving in excess of £250 per year on their bills, so it is well worth registering to find out how much you could save."