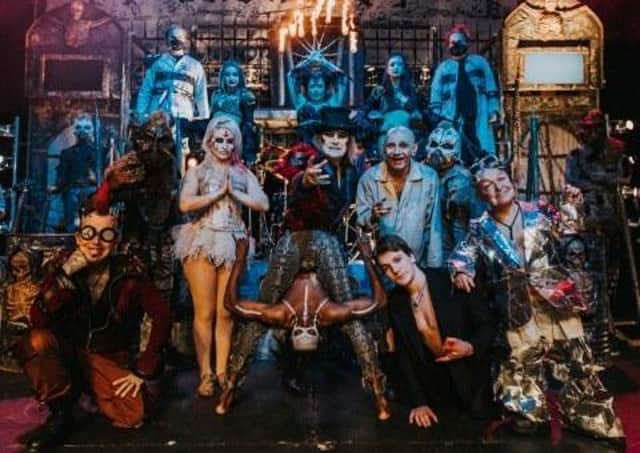 Circus of Horrors show heading to this area in November.
The new show, entitled Reborn, Revamped and Rockin' will be performed at Scarborough Spa on Saturday, November 20, before heading up the coast the next day to Whitby Pavilion on Sunday, November 21.
The cast that stormed into the finals of Britain's Got Talent is now a huge West End hit.
Circus of Horrors is billed to take people 'on a rock 'n' roller coaster ride of amazing and bizarre acts'.
Doctor Haze, the leader and curator of The Circus of Horrors said: "The Circus of Horrors cast is very much looking forward to taking to the road again and particularly visiting our friends on the North East Coast in Scarborough and Whitby.
"It is a circus like no other and a show you simply can't afford to miss. Fans can save £5 off per ticket by using the code 'EARLYBAT' before Thursday, April 1."