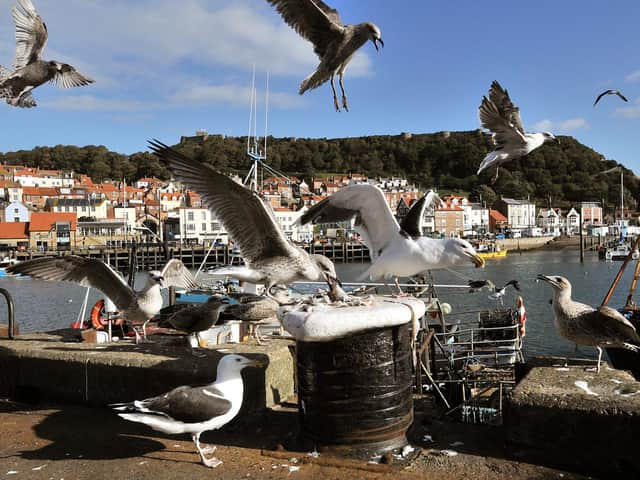 Gulls in Scarborough
"Coastal residents are being advised that, due to a lack of food sources, seagulls may be more hungry than normal and may behave aggressively," said a spokesman for East Riding Council.
"Residents are asked not to eat on the seafront areas, to encourage the birds to fend for themselves away from towns."
The council also reminded residents that, although its local nature reserves remain open, the government advice is that people should take their permitted daily exercise near their homes, and should avoid non-essential car journeys.
Anybody who does visit a local nature reserve must observe social distancing, and stay at least two metres apart from other people at all times.
Again, residents should remember to stay at home as much as possible, maintain social distancing and stay safe.