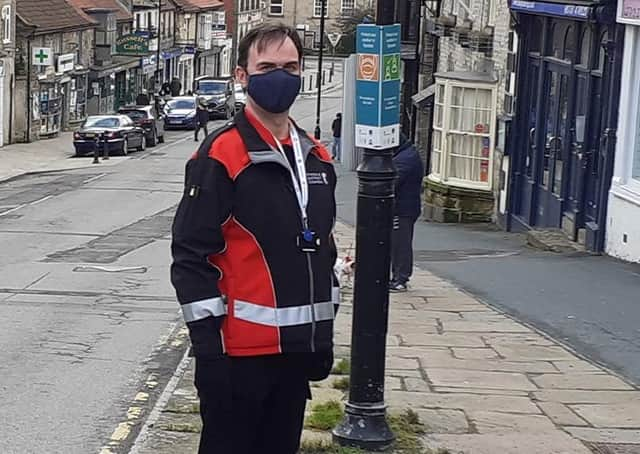 Ryedale District Council has introduced a Covid-19 Marshall.
The specially trained marshall is carrying out patrols across the district to help citizens and businesses to stay safe.
The marshall is offering advice on Covid-19 Government guidance, helping with queues and social distancing and cleaning frequently touched surfaces.
Working in tandem with the council's town centre ambassador, the marshall will engage businesses to share best practice and encourage compliance with the rules.
The role, which is funded through a Government grant, does not have enforcement powers. However, the marshall is working with partners and council officers to report serious breaches as a last resort if needed.
Councillor Keane Duncan, leader of Ryedale District Council, said: "The marshall is a welcome addition to Ryedale and one of the ways we can all work together to help prevent the spread of coronavirus and keep the district as safe as possible.
"Thank you to everyone who is following the guidance and playing their part to protect themselves, family, friends and the community. While we all need to stay home as much as possible during lockdown, the marshall will help you stay safe if you do need to go out during this challenging time."
The council added the covid marshall will carry Ryedale District Council identification and will never ask for money.