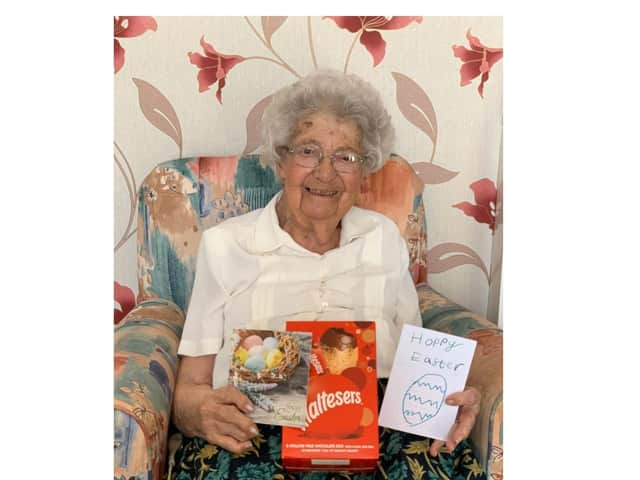 Doreen Carter
The mix of over the counter and hand-made cards brought a smile to everyone's face and certainly made those inside feel a little less isolated during the coronavirus lockdown.
A Facebook appeal led to over 200 cards being delivered and residents also received an Easter egg courtesy of Filey Literature Festival, for which the Hylands sponsored one of the authors. The event has recently been postponed to May 2021.
Hylands owner and manager Diane Rhoden said the home is still closed to visitors due to the virus, however, so far everyone inside is well.
She said: "We've been really, really lucky.
"Initially, the residents agreed to self isolate in their rooms and they stayed there for three weeks.
"But as no one has any symptoms, and only a couple of our staff members are having to isolate at home, they've been able to come out again.
"Our residents are doing great!""