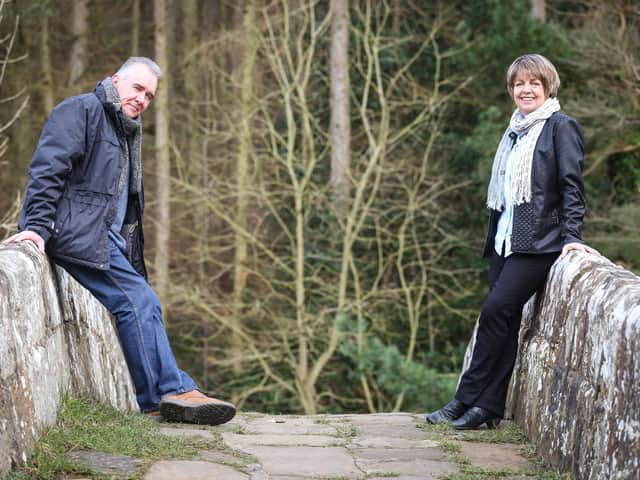 Mark Stratton and Sheila Carter - directors of the Esk Valley Theatre.
Since 2005, the Esk Valley Theatre has transformed the Robinson Institute into a 102-seat professional theatre for a month each year, extending the existing stage and installing tiered seating.
The brainchild of Sheila Carter and Mark Stratton who live in the picturesque village, the theatre is to relaunch in August 2020.
After 16 years, 15 shows and four tours, plus touring shows they've bought in, Mark and Sheila believe approximately 50,000 people have watched their productions.
The theatre was unable to open in 2019 due to unforeseen health issues
Previous productions have covered a host of writers and different styles of work, including plays by Willy Russell, John Godber, Neil Simon and Noel Coward.
Mark said: "We've always wanted the theatre to be for the whole valley, although we do attract many people from outside the area."
Sheila said: "Our core values are to bring professional theatre and a good night out to the Esk Valley, where you can get a drink and have pre-theatre meals in the local pubs and restaurants."
The theatre is supported by funds raised from a number of sources including those raised by their active friends group.
The theatre runs for a month in the village of Glaisdale
One of the main sources of income is sponsorship, if you're interested in becoming a sponsor you can contact the Esk Valley Theatre by emailing [email protected]
The theatre will announce details of the next production early in 2020.