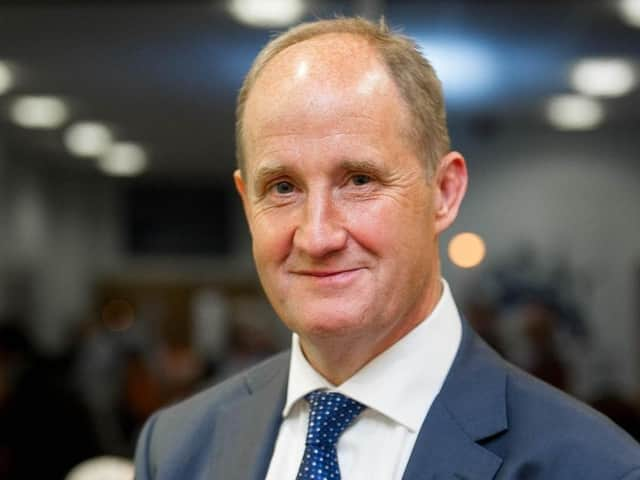 MP Kevin Hollinrake
The Manchester United and England player who led a successful campaign to force the government to U-turn and extend free school meals to children from low-income families over the summer holidays hit back at Kevin Hollinrake's comment on Twitter.
He posted: "I would urge you to talk to families before tweeting. To this day I haven't met one parent who hasn't wanted or felt the responsibility to feed their children."
The Conservative MP had tweeted about the success of the Government's Eat Out to Help Out scheme, which has seen 186,000 meals discounted in his constituency of Thirsk and Malton.
One Twitter user agreed the scheme had been a success but asked why it had taken a footballer to stand up for hungry children.
Mr Hollinrake replied: "Where they can, it's a parents job to feed their children."
His response came to the attention of the 22-year-old striker, who also said: "Put to the side that this comment came from an MP. It's comments like this that prevent people from speaking their truth and asking for help. We need to start uplifting each other.
"I would have had the same response to anyone tweeting this."