Filey Lifeboat Weekend will go ahead on line
This year's Filey Lifeboat Weekend is going virtual.
Tuesday, 7th July 2020, 1:31 pm
Updated
Tuesday, 7th July 2020, 1:32 pm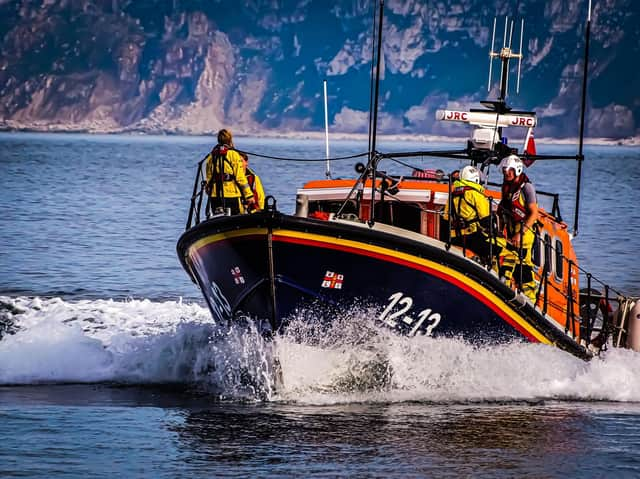 Filey lifeboat
With restrictions preventing the usual events taking place on Coble Landing, difficulties enabling social distancing in the lifeboat shop and the fact that many of the charity's fund raising volunteers need to be shielded, the organisers felt a new approach was needed.
Filey Lifeboat Station still needs to raise about £5,000 to cover the cost of each lifeboat call-out along the Filey coast and ensure the crew continue to be fully trained.
Its volunteers hope to raise that through its virtual weekend, which will take place on Saturday August 1 and Sunday August 2 and will include shows from Magic Mike, Dearne Big Band, Stubbsies Folk Group and Ali Bullivent.
There will also be videos and pictures celebrating lifeboats and lifeboat days from the past, a virtual tour of the team's all-weather and inshore lifeboats, an opportunity to meet the crew, and videos and aerial footage of the boats, exercises with helicopters and real rescues.
A series of photographs with music celebrating previous raft races and visits from the White Rose Goldwingers will also be available.
Different posts will be made on the station's Facebook page - https://www.facebook.com/fileylifeboatstation/) - every hour, with videos or pictures and at the end of each post.
All the money raised will go directly to the running of Filey Lifeboat Station.
John Ward, Filey Lifeboat Press Officer, said: "As you can't come to see us on Lifeboat Day then we will bring Lifeboat Day into your homes.
"The organisation of the virtual day has presented a unique challenge and I want to thank everyone who has assisted in any way.
"We need almost £200,000 to cover the costs of the service here at Filey so any donation, no matter how small, will be very much appreciated."