First major gritting run of season a success as temperatures drop across Yorkshire coast
Gritters went out over the weekend for the first significant operation of this autumn and winter season on motorways and major A-roads as temperatures dipped across the country.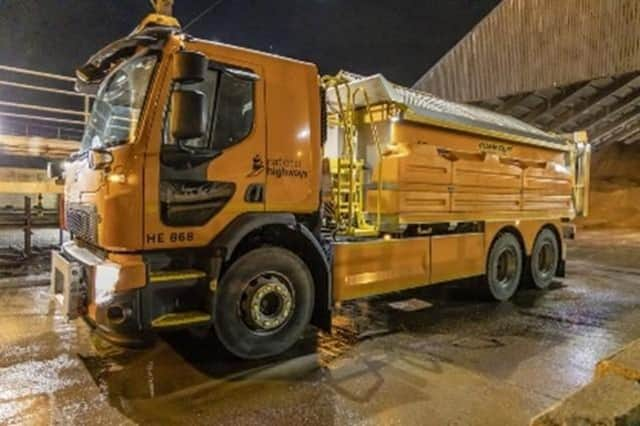 Leading-edge technology, in-depth forecasting, and work with partners such as the Met Office and MetDesk means National Highways knows precisely where and when to treat roads with salt.
National Highways, which operates England's 4,500-mile strategic road network, is urging drivers to take care during the poor weather while also giving gritting teams space to operate.
Darren Clark, Severe Weather Resilience Manager at National Highways, said:
"We manage a huge roads network nationwide – with over 4,500 miles of motorways and A-roads.
"Not all roads will need treating on any given day. Gritters may need to go out in some regions if road temperatures fall below +1 degrees C, and if there is a risk of ice forming, but not in other areas if conditions are not as cold.
"National Highways is committed to treating every road which needs to be treated – whenever it is needed. We are armed with the latest technology, forecasting intelligence and years of experience to help us make informed decisions about where and when we need to spread salt to help keep road users safe in even the most adverse weather conditions."
The government-owned company switched over to autumn and winter operations on 1 October, readying teams at 128 depots across the country to keep the country's busiest roads open amid deteriorating weather.
This includes monitoring Met Office weather forecasts along with regular road assessments from meteorological experts MetDesk. The roads need gritting when road surface temperatures drop below +1 degrees C.
Motorists are also reminded to keep TRIP in mind this autumn and winter season – Top-up oil, water and screenwash; Rest every two hours; Inspect tyres; and Prepare for weather conditions.