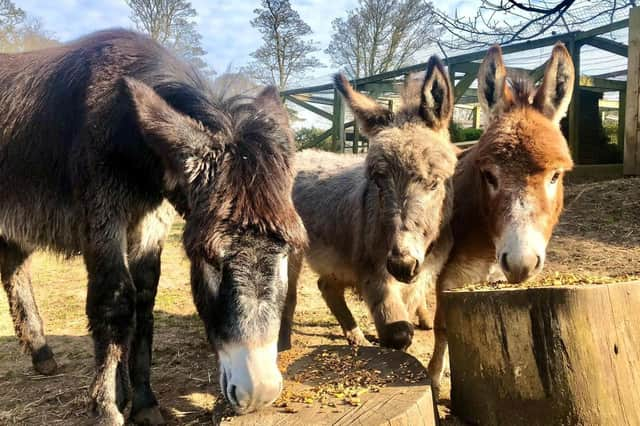 Princess arrived with Jackson and Wonky Donkey. Photo submitted
The first is Princess, a six month old standard donkey. She is very friendly and loves a fuss as she was hand-reared by the staff at Cannon Hall Farm.
Princess arrived at Sewerby Zoo with her two companions, Jackson and Wonky Donkey, two miniature donkeys; Jackson is 18 months old and Wonky donkey is five months old.
The other new arrivals are two Boer goat nannies, also from Cannon Hall Farm, named Annie and Rusty.
A spokesman said: "Miniature donkeys are originally from Sardinia and Sicily. Both Jackson and Wonky donkey love to play together."