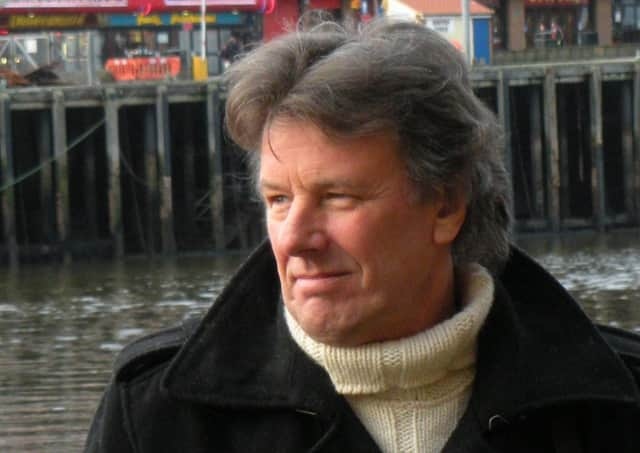 Chris Scott Wilson has written a new book called Boys in the Bands (Teesside's Groups 1960-1970).
Boys in the Bands, written by Chris Scott Wilson, charts the rise of The Renegades among many other groups.
The Renegades played the same ballroom circuit as the Beatles and the book has three pages centring on the band, including a family tree and seven photos.
In the golden decade of the 60s, when rock 'n' roll gave way to Merseybeat and R&B, and then morphed into progressive and blues-rock, Teesside had many hardworking local bands.
Boys in the Bands (Teesside's Groups 1960-1970).
Their talents were nurtured in the multitude of pubs, clubs and dance halls.
Every gig writes another page and Mr Wilson shares these stories in this large format book crammed with more than 200 photographs, 60 band family trees, over 350 memorabilia illustrations and 300 quotes from musicians.
Chris said: "When The Renegades strode onto the stage in 1965 at Newcastle's City Hall to play in front of 3,000 fans, they didn't know they'd need a police escort after the show to get out of town safely.
"Two of The Renegades went on to other things.
"John Anderson (guitarist) owns Anderson's Toy Shop and drummer Roy Jay worked jet and owned a jet shop in the town for many years."
Boys In the Bands (£29.99) is available at www.chrisscottwilson.co.uk or from Holmans Bookshop, Whitby, and The Whitby Bookshop.