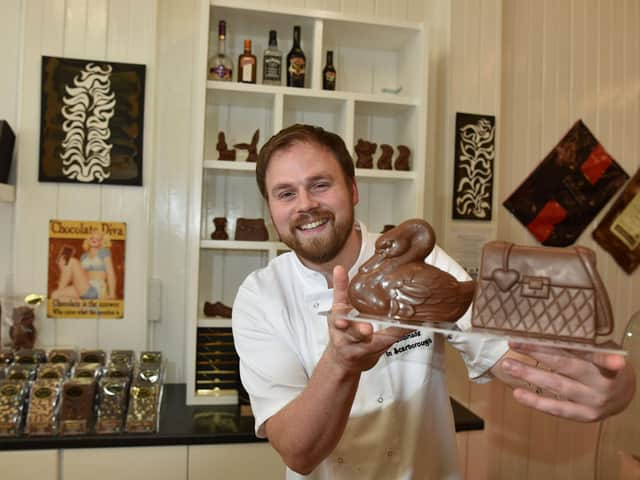 Alex Grant of Crofts Chocolates
Following Central Government Guidelines, co-owners Sheila and Alex Grant have temporarily closed their Newborough premises, leaving them with a quantity of freshly made chocolates on their shelves.
Sheila said: "Like many businesses in Scarborough, we've had to close our doors for the time being for the safety of customers and staff.
"However, we understand our brave frontline workers are still providing essential services at Scarborough Hospital, Scarborough Police Station and in related key worker industries.
"We carefully wrapped 1,400 of our chilled chocolates range and delivered them to the Hospital and Police Station while still following social distancing regulations."
Crofts posted about the deliveries on their Facebook page and the post received hundreds of likes, comments and shares on social media.
Sheila said: "We are delighted to help out in this very small way and we hope that our chocolates can help bring a bright moment to people during truly difficult times."