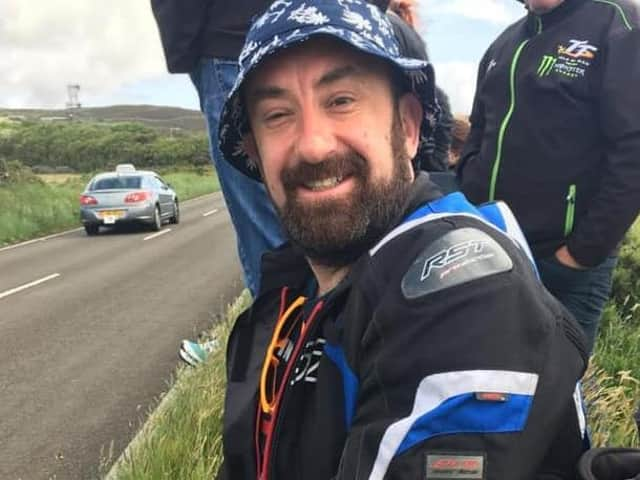 Blakey Ridge chef Chris Hamilton
Chris, 42, has worked at the Lion in Blakey Ridge on and off over the last 15 years.
He was just days into his holiday when he was involved in a horrific road accident.
The accident left Chris in a critical condition in Auckland Hospital, which has fortunately now been upgraded to stable, however, he still has a long road to recovery ahead.
David Crossland, who runs the Lion at Blakey with his brother, Paul, said: "Chris is definitely going to be in hospital until next year, he's not in a stable enough condition to fly at the moment. His mum and dad are in the UK, but his sister is with him in New Zealand."
David, who set up the GoFundMe campaign with his brother, said: "I class Chris as a close personal friend, rather than an employee, we've spent a lot of good times together.
"He has a permanent smile on his face, is a very hard worker and will go out of his way to help anybody."
Chris, a huge motorcycling fan, travels often, including several trips to the Isle of Man to watch the TT each year. He grew up in Scarborugh and lives in Kirkbymoorside.
The GoFundMe page says: "For many, many years he has been a most cheerful, helpful, loyal, considerate and hard-working member of the Blakey family.
"Every year he works his ass off for 10 months then treats himself to an amazing holiday and visits the great friends he has gained all around the world from his travels.
"All funds raised from the GoFundMe campaign will be passed directly to his family to help them get out to him, and to provide support for Chris' journey in the difficult months and years ahead."
You can contribute to the GoFundMe campaign by clicking here.