HEY Smile Foundation's green scheme is promoting wellbeing in Bridlington and East Riding
Across East Yorkshire and beyond, HEY Smile Foundation (Smile) is championing the role of community-based outdoor and nature activities and how they improve overall health and wellbeing.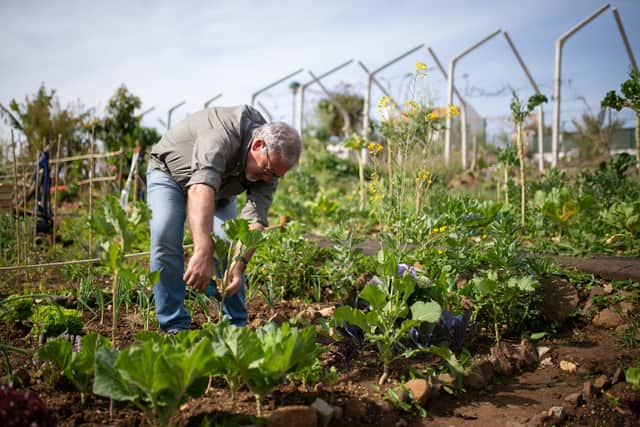 With the Growing Green and Blue Health programme, Smile is transforming lives and communities across East Yorkshire and beyond.
Smile recently led the Humber and North Yorkshire Green Social Prescribing test and learn programme which saw over £350,000 disbursed to community groups across the region, supporting activities that connect people with the outdoors and nature for improved health and wellbeing.
The impact has been nothing short of transformational, with participants sharing their stories of overcoming anxiety and embracing a healthier, medication-free lifestyle.
One participant from a recent Bridlington-based project said: "I didn't think I would ever come off my medication and I am proud that I have done it.
"I used to take tablets for anxiety before bed and in the morning.
"I stopped the nighttime ones first, but I did well, and I have managed to come off them completely… I like being outside more than I like being inside. It is really good for me. I get satisfaction, but it is hard work!"
Smile collaborated with healthcare services and the University of York to monitor 171 individuals on their green social prescribing journeys, revealing significant improvements in overall wellbeing and reductions in anxiety and depression through activities like gardening and bushcraft.
This commitment is reinforced by securing £247,500 from the Community Fund to advance the Growing Green and Blue Health initiative.
In East Yorkshire, 47 organisations participating in gardening, nature conservation, outdoor exercise, and care farming have responded.
Key themes include the necessity to develop skills for assessing the impacts on health and wellbeing, promoting awareness of outdoor engagement's health benefits, fostering nature connectedness, and ensuring inclusivity for those with diverse health conditions.
This valuable feedback will inform project development and customise support for outdoor and nature activity providers.
In addition to promoting Growing Green and Blue Health, Smile is actively involved in other initiatives to enrich the Bridlington community, including the running of the Crown Community hub.
Smile launched Bridlington Borrow Box in October 2022, in partnership with Bridlington Club for Young People. This service supports charities and community groups by providing free equipment hire, ranging from gazebos to laptops. Over 26 organisations in Bridlington have saved around £2,000 collectively through this scheme.
Smile also recently funded M.A.S.H (Military Assistance Support Hub) with £5,000 to build a community of 'green activity' providers in the town.
Stay connected with Smile via Facebook, Twitter, and Instagram. Sign up for the 'Growing Green and Blue Health' newsletter by emailing [email protected]