Hunmanby-based whisky distillery wins Yorkshire Post Rural Award
The team at Yorkshire's first single malt whisky distillery is celebrating after winning a regional business award.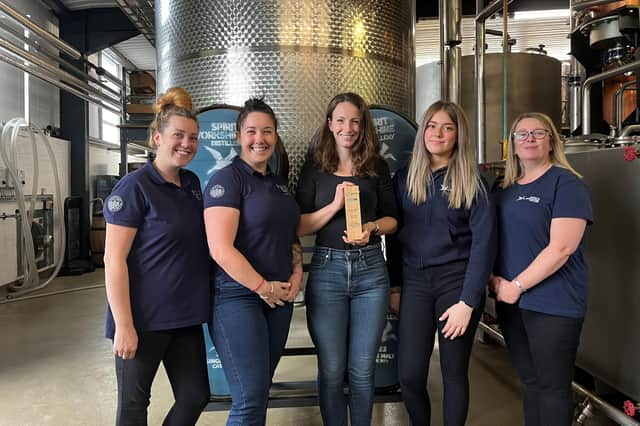 Hunmanby-based Spirit of Yorkshire Distillery's Filey Bay Single Malt won the Rural Product of the Year award at the seventh Yorkshire Post Rural Awards that was held in Harrogate on September 28.
Spirit of Yorkshire's Marketing Director, Jenni Ashwood, was proud to receive the award on behalf of the distillery team, she said: "Although we ship Filey Bay whisky all over the world, Yorkshire is our home and our heartland, so it's a real honour to be awarded best rural product at these awards that celebrate the best of Yorkshire."
Spirit of Yorkshire faced competition from Glencroft, Mr Moo's and Tancred Farm Shop to win the award.
Spirit of Yorkshire Distillery is home to Yorkshire's first single malt whisky, Filey Bay, and is one of only a handful of field-to-bottle distilleries worldwide that grows 100% of the barley used in its whisky production.