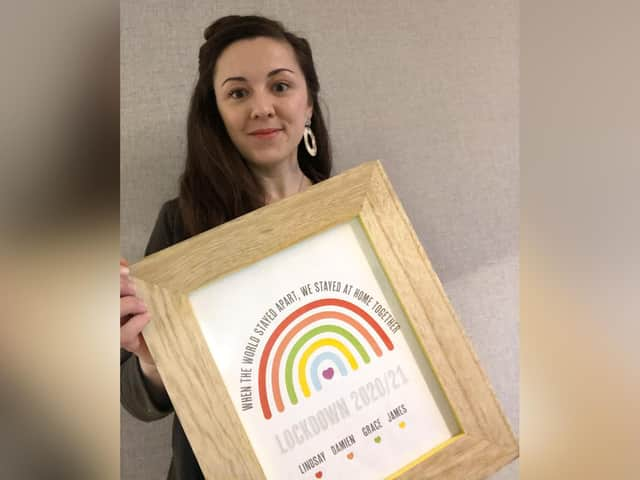 Lindsay Mason with one of her prints.
Lindsay Mason, a marketing executive and designer for Cura Financial Services, of Filey, is passionate about raising money for the charity and has given her latest fundraising efforts the personal touch by creating the personalised prints.
Lindsay said: "The response has been great, I think people really recognise and respect the work that our healthcare and key workers have done for the nation over the pandemic, the hospice staff and volunteers being a big part of that care and support in the community."
The hospice is a cause that is very close to Lindsay's heart after her mum, Carol Mather, passed away in February last year, after spending her final days in the care of Saint Catherine's.
Lindsay said: "Since my mum's death, fundraising for the hospice has really helped me through the grieving process, and I'm always amazed at the support I've received through my fundraising efforts.
"Myself and my family are so thankful to the hospice staff and volunteers, we certainly didn't ever imagine we would be calling on their services one day."
Susan Stephenson, communications and marketing manager for Saint Catherine's, said: "We are delighted that Lindsay has come up with this idea to support Saint Catherine's.
"It shows that fundraising is possible even in lockdown, and means that we can continue to look after patients and their loved ones at this difficult time."