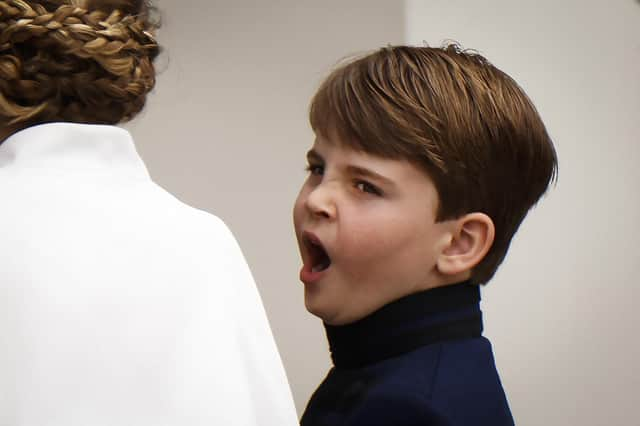 IN PICTURES: 20 stunning images of the King's Coronation as Princess Charlotte and Princes Louis and George steal the show
The Royal children, Princess Charlotte and the Princes George and Louis stole the show this morning as King Charles and Queen Camilla were crowned at Westminster Abbey.
Published 6th May 2023, 14:27 GMT
As the nation enjoyed what was an historic occasion full of traditional British pomp and ceremony, the children of William and Catherine, the Prince and Princess of Wales, threatened to out-shine the King's big day.
With George playing his role of Page of Honour splendidly, his little brother and sister sat with their parents in the front row taking in all of the action.
Here are 20 images from what has been a stunning display of pageantry.