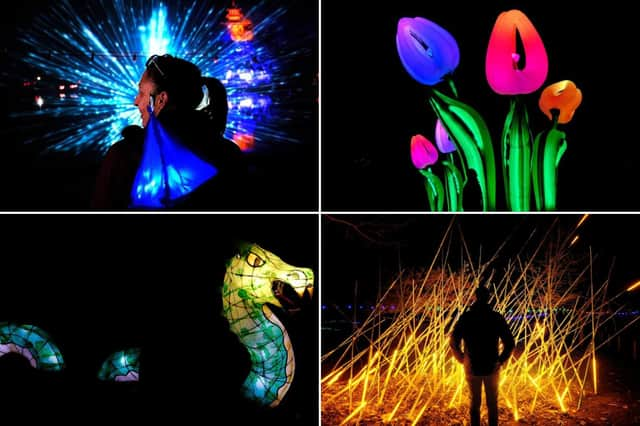 IN PICTURES: Here are 13 photos as new Scarborough Lights festival launches
The Scarborough Lights festival is bringing spectacular illuminated art installations to the seaside town, showcasing the work of international, national and local artists.
The festival will be staged until Saturday, December 23, and it is the first event as part of the Scarborough Fair cultural initiative, which is being funded by £1.2 million from the Government's Towns Fund programme.
The fair, which was last held in the 18th century, is being revived as a year-round programme of arts, heritage, music and sports events and is expected to run until 2026.
Scarborough Lights will involve 15 events and light artworks from the UK and across Europe, many of which are in England for the first time, at 13 venues across the town. A total of 10 of the events and installations will have free admission.
Showpiece events include a sold-out drone display at Scarborough Castle on Saturday (November 18), and the Winter Lights Trail in Peasholm Park throughout the duration of the festival.
Light installations will also be on display in the town centre at Scarborough Library, the town's train station, the Rotunda Museum, Scarborough Spa, the Town Hall and the harbour.