'It was exhilarating' - Whitby woman with fear of heights completes 10,000ft sky dive
A Whitby woman overcame her fear of heights to plunge 10,000ft feet from a plane – and now aims to bring her fundraising total up to the £2,000 mark.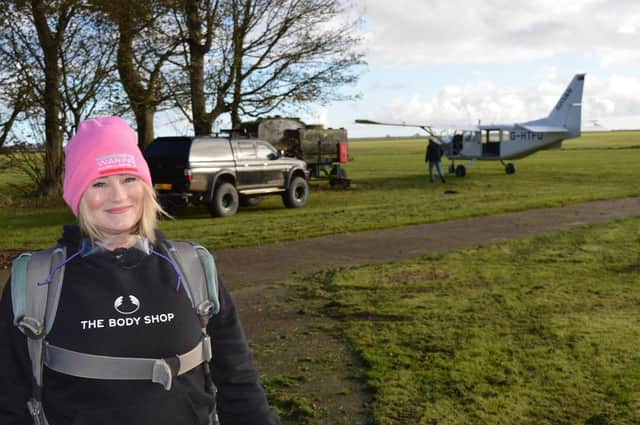 Nat Hansell, 55, leapt out a plane to raise money for Whitby Disablement Action Group (DAG) and the Dalewood Trust, giving her the incentive to face her anxieties and "fling them into the sky".
The total currently stands at £1,620 – and she would love to top £2,000.
She said the jump in Bridlington was an "exhilarating" experience and she slept like a log that night.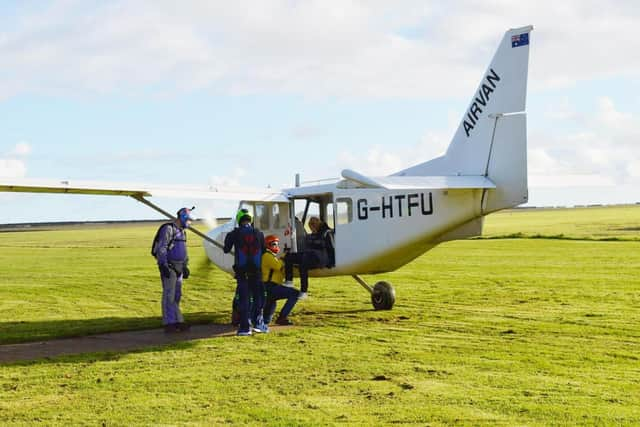 "I'm not sure what was going through my head, the guy with me was brilliant, so supportive and making a few jokes," she said.
"He said 'if you're really anxious, you can say something' and there was a point when I thought I couldn't do it and the thought went through my head 'who do I think I am – this beyond a joke now'.
"Then he told me to shuffle forward and we were out.
"The freefall was absolutely awful, 120mph, I was literally trembling and it was freezing cold.
"I was like nothing I'd ever experienced.
"Then he pulled the parachute and I settled down a bit then.
"But it was a hell of an experience.
"All the things I had in my head went out the window.
"So many people have been in touch and said 'I couldn't do it'.
"You can – you just haven't discovered it yet."
Now she has done it, Nat said she would do it all again, despite it initially going against "every fibre of reason" in her body.
"I want to experience the joy as opposed to the fear.
"I feel like I could conquer the world today," she said.
"I hope that strength and positivity stays with me.
"It was an adrenaline rush even though I'm not an adrenaline junkie or a thrill seeker at all, but doing the fundraising has given me a mental boost and focus – before that I was so low, it was unbelievable."
Click here if you'd like to sponsor her.