'It's never felt like a job': Headteacher Jonathan Wanless to retire from Scarborough primary school after 25 years
Seamer and Irton CP School's headteacher Jonathan Wanless is to retire from his position at the school after 25 years.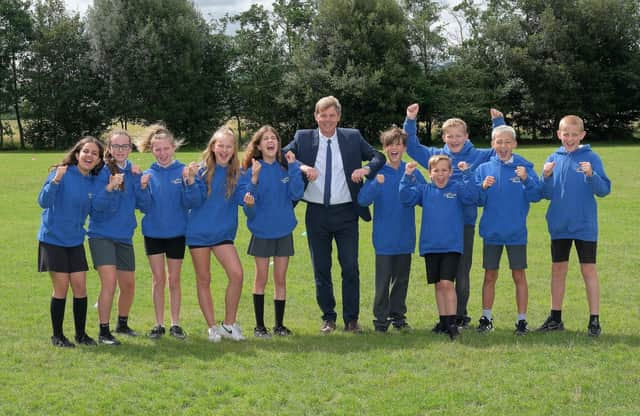 Mr Wanless, 60, first began training to teach in 1982 at Scarborough's North Riding College, after realising that he didn't want to work in the building industry.
He said: "My father was a headteacher and he was the first of our family ever to go to university or have a job like that so it was a big deal, but he always said to me 'don't be a teacher'.
"When I left sixth form, I was a building inspector for Stockton Borough Council, but it quickly became obvious that wasn't what I really wanted to do.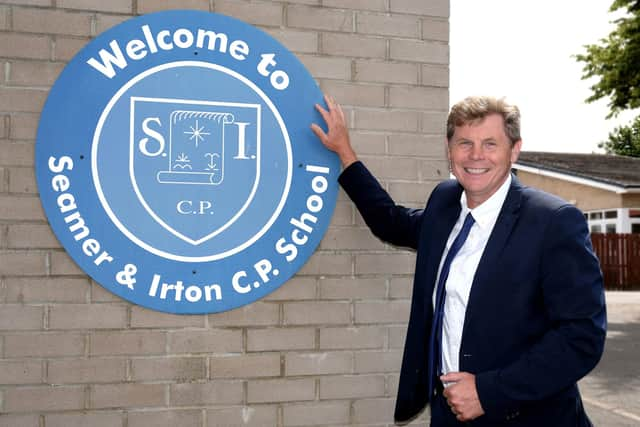 "I had a chat with my dad and I said, 'I think I want to be a teacher', and he said, 'Well if that's what you want to do, you should follow it'."
Mr Wanless began his training in 1982 and then went back to his hometown of Middlesbrough to begin his first teaching job in 1986. He stayed there for five years before heading to schools first in Malaysia and then Australia.
When Mr Wanless returned to the UK, he tried his hand at other jobs, including painting Valley Bridge, but "was scared of heights."
"I could make more money supply teaching, so I started supply teaching and ended up being offered a job at Northstead Primary School.
"I stayed there for another five years and then got the deputy headship here at Seamer and Irton CP School in 1998. I've been here now for 25 years and got the headship in 2008.
"Prior to this school, I've never been anywhere longer than five years and I thought that would happen here, but it just never did because it's just such a fabulous school and just a wonderful community to work in and I woke one day and it was like that's five years gone and I feel as if I'm still a new boy.
"Then it was five years again and then the headship came along and the years just flew by so it isn't really like a job.
"It's never felt like a job."
Whilst a headteacher at Seamer and Irton CP School, Mr Wanless said he's had many memorable moments, but the one that stands out the most is launching a school table tennis team after learning playing table tennis helps people with dyslexia.
He said: "I read an article that said that there was evidence that playing table tennis somehow stretches neurological pathways, and the reading scores were going up when they got better at table tennis.
"So I took some children and paid a coach to come in to do weekly table tennis with the small group.
"We measured their improvement through how many times they could bounce the ball and how long their rallies were becoming, as we saw there was a way of quantifying that, and then matched that against their reading scores.
"It was a very small sample and it didn't get published but there was a correspondence between their improvement in table tennis in terms of their coordination and their reading scores going up."
The table tennis team has had a successful year, winning first the Scarborough league and then the North East league, before winning the North league and eventually becoming fourth nationally.
As well as this, Seamer and Irton CP School's girls' football team played in the national final at Wembley in May and their cricket team recently got to the county final.
"I wouldn't point to any one thing as an achievement; it's this community and being part of the history of the school.
"There's not been many headteachers since it opened up, I'm the ninth headteacher.
"I think it's a wonderful school and community that I've served, and I think that the greatest achievement is actually being a part of that journey and leaving the school as good as I found it."
Whilst Mr Wanless is retiring from teaching life, he will still be working.
"It's going to be something completely new but I'm not entirely sure what that is yet.
"I'm not going to stop working, because I can't imagine what I would do. That's quite exciting and I have had a couple of job offers: one was as an ice cream van driver, which actually is quite tempting."
Mr Wanless said he would like to thank the staff and governors; Jenny Henshaw and Helen Mallory, the headteacher and chair of governors respectively who gave him the job in the first place; his wife and children; the community; and the children themselves "who have been wonderful."