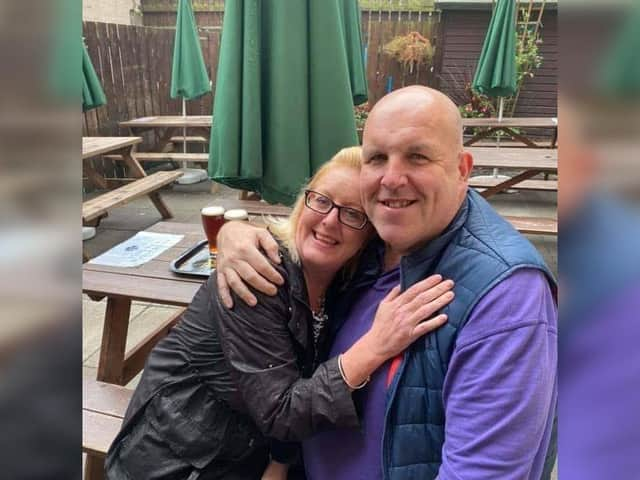 Karen and John
His parents honeymooned in the town in 1954 and after many return visits to their "favourite place" John and his sisters treated them to a weekend in Whitby to celebrate their golden wedding anniversary.
John said: "After climbing the steps, they went into St Mary's Church only to find the music that was playing, Handel's Largo, was the exact same piece of music they had played at their Wedding 50 years earlier."
When John, from Barnsley, decided that it was time to pop the question to his girlfriend Karen Hogg, he knew that there was only one place he could do it.
He said: " We have adopted Whitby as our favourite place now and I proposed to Karen at the top of the 199 steps.
"Just as I got down on one knee the Bells chimed 12 o'clock....my dear departed parents blessing maybe."
Much to his relief, the girl said "Yes" and Karen is now the proud owner of a stunning engagement ring from C W Sellors in Whitby.