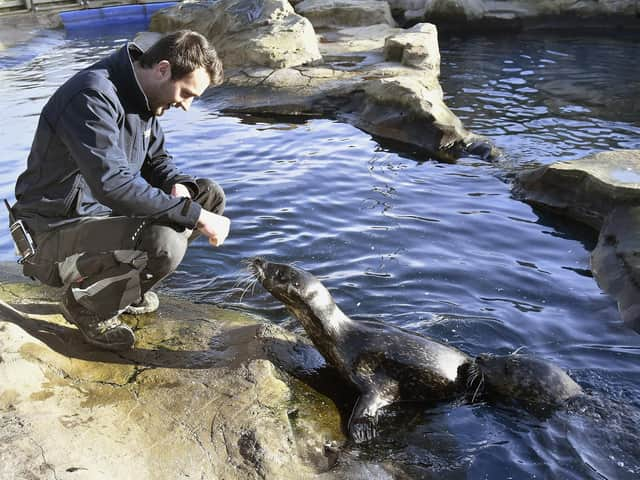 Let them be, pleads Sea Life, Scarborough
Since the recent government guidelines regarding social distancing have been introduced, reports of beached seal pups have rapidly increased.
Andrew Turner, general manager at SEA LIFE Scarborough, said: "In recent weeks, it appears people are exercising further afield on more isolated beaches to use the large open spaces safely. They are then seeing more seals on land and reporting sightings to us at the Seal Hospital.
"It's great that people are making reports when they are concerned, however, most of the pups we have spoken to people about are in good condition and often at local haul-out points, so just need to be left to return to the sea when they are ready."
Common Seals, native to our local waters, haul-out of the sea for a number of reasons: such as to regulate their temperature; breed; mate; moult; rest; or forage.
It's common for them to haul-out onto beaches, especially where there are usually fewer people around. But for many people now taking their recommended daily exercise at the most isolated beaches, they are seeing this behaviour for the first time.
SEA LIFE Scarborough is home to the only Seal Hospital in Yorkshire, rescuing more than 30 injured seal pups from local coastal waters each year. Its rehabilitation programme aids their recovery until they are fit for release back into the wild.
Andrew said: "We advise that if people encounter a seal on a secluded beach, please keep your distance, keep dogs on leads, and be aware that this is often natural behaviour. If you have concerns that they are in any form of distress, then please call our seal sanctuary on 01723 373414."