Libraries across Filey and Ryedale host activities to help you to take care of yourself
Libraries' role across Filey and Ryedale as a "gateway to good health and wellbeing" will come to the fore this month during Self-Care Week.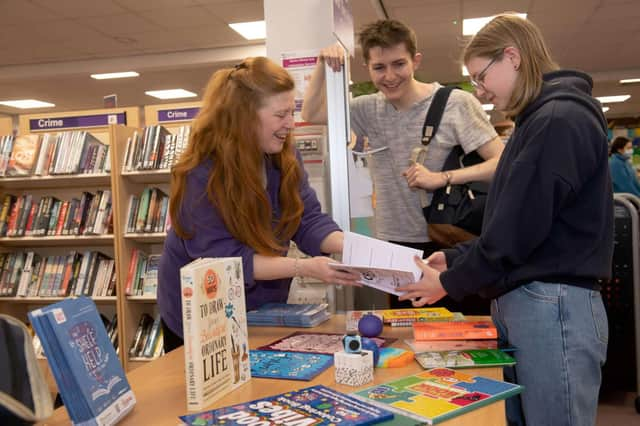 The annual national awareness week, which this year runs from Monday, November 13, to Sunday, November 19, is organised by the Self Care Forum and focuses on embedding support for self-care across communities and families.
North Yorkshire libraries will link up with public health colleagues and other partners to showcase the support they offer and to host activities and events.
North Yorkshire Council's executive member for libraries, Cllr Simon Myers, said: "Public libraries are gateways to good health and wellbeing, and Self-Care Week gives libraries the opportunity to promote efficient use of the NHS by signposting people to reliable health information.
"Our libraries have joined up with the public health service, charities, organisations and artists to host a range of events to help people to look after their mind and body."
Library members can take advantage of free resources, including Wellbeing Bags for adults and Self-Care Toolkits for teens. These are full of books and fun activities to promote wellbeing.
There are also Reading Well collections for adults, teens and children to support people in understanding and managing their health and wellbeing, using books recommended by health experts.
Additionally, the library service's Tough Topics collections are packs of books and activities chosen by librarians and professionals to help three to eight-year-olds to process their emotions and talk about their feelings around life-changing events.
Contact your local library for more information on any of these resources.
Events and activities during Self-Care Week include:
Pickering library holds a Health Roadshow between 10.30am and 12.30pm with Healthwatch North Yorkshire, Dementia Care, Living Well and Age UK.
Visit Filey library to colour mandalas for mindfulness from 10.30am.
Relax with a hand massage taster session at Malton between 2pm and 4pm.
To find out more about what is happening during Self-Care Week, visit your local library or check its Facebook page.