Lilly takes the kindest cut for Hinge Centre
A pupil at New Pasture Lane School has shown she is a cut above while fundraising for the Hinge Centre.
Thursday, 1st April 2021, 7:55 am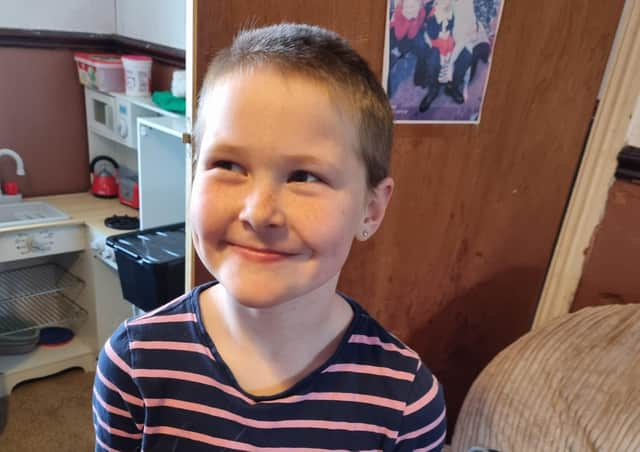 Lilly Thompson after her head shave.
Lilly Thompson, 7, braved the shave and had her long locks removed to support the centre which is based on the Havenfield estate.
Her kindest cut managed to raise £211 thanks to donations from family, friends and many other people.
The mother and father of Lilly, Jessica Hodson and Neil Thompson, said they are very proud of her.
Ahead of the event her mum Jessica said: "The head shave was all Lilly's idea.
"She came to me and said that her head was feeling hot and asked if she could cut her hair for charity.
"People had been colouring their hair and taking part in activities for charity.
"One of her friends who is at a different school said she had completed a walk and Lilly asked if she could raise money by shaving her hair.
Lilly is pictured during her fundraising feat.
"I said yes and we decided to support the Hinge Centre with the hair cut.
"We then made the decision to do it during the holidays. We would like to thank everyone who has supported Lilly."
Jessica added after the shave: "Lilly is feeling very happy and proud of herself for raising money for the Hinge Centre, which has helped family and friends over the past eight years."
The pile of hair following the head shave.