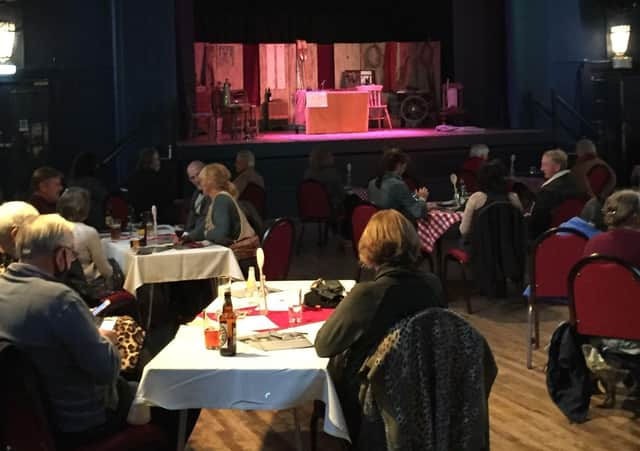 People socially distanced at The Milton Rooms during a pre-lockdown event.
It has also launched a Go Fund Me appeal called 'Keep The Curtain Up' to help to fund the substantial continuing overheads, such as utility bills, heating and insurance costs, until the building can reopen as a venue.
The funds campaign is hoping to raise £50,000.
The building is run as a charitable company mainly by volunteers.
They have been working hard behind the scenes on refurbishing and refreshing the building ready to welcome the public back in when allowed.
In the meantime, they are appealing for support from the public as income from events and hire fees has been hugely reduced since the pandemic began almost a year ago.
The venue still has to meet the monthly costs of running the building and paying the bills and insurance despite being closed.
Venue manager Lisa Rich said: "When the pandemic began, we put a whole range of measures in place around cleanliness and social distancing, which meant people could feel safe coming back to visit us, either for performances or community events.
"We managed to run a number of successful events last Autumn, and we are currently working on a diverse and dynamic programme for when we can fully reopen."
○ Donations can be made at www.gofundme.com/f/the-milton-rooms-charity link.