Mobile youth club bid to keep children safe
Children and Families Support Workers across North Yorkshire have been devising ways of maintaining contact with the young people they help during the lockdown.
Thursday, 9th July 2020, 10:45 am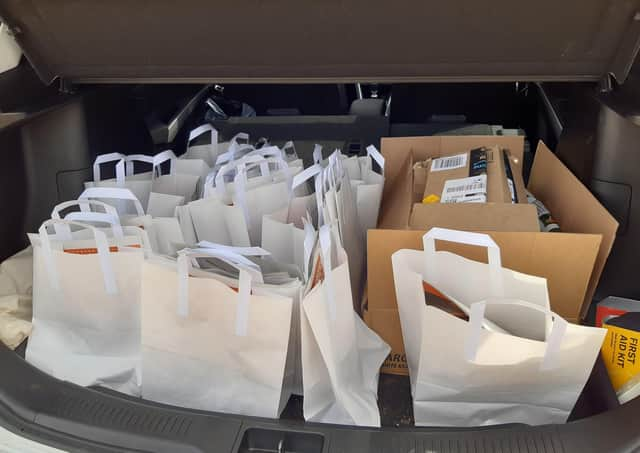 The 'Youth Club in a Boot' idea proved to be very successful. Photo submitted
Some of the support work takes place in youth clubs, where staff provide practical and emotional support to children experiencing challenges and difficult issues in their lives.
When lockdown began, staff were faced with the challenge of continuing their work, despite restrictions such as social distancing and the closure of venues and meeting places.
One way they got round this in Scarborough, was by developing a 'Youth Club in a Boot', delivering packs to children containing activities and resources such as healthy, inexpensive recipes, tips for keeping fit and active, information leaflets and staff contact details.
The packs have contained different items each week.
Delivering the packs personally, enables support workers to have doorstep conversations to take place, where support workers can see for themselves that they are OK, as well as giving the young person an opportunity to maintain contact with an adult outside their home.
In between visits, support workers are able to keep contact virtually through video calling, phone calls or WhatsApp messaging.
The children using the services attended youth clubs in the Scarborough area.
Some young people using the services have additional vulnerabilities and youth clubs can form vital support, especially when normal routine has been significantly changed.
Elizabeth White, a Senior Early Help Consultant with North Yorkshire County Council said: "When lockdown began we contacted the young people who would normally come to our sessions to see if they still wanted to be involved and they all did.
"When we deliver the packs we also get to check in with them. Seeing them in person enables our support workers to make an assessment on how they look and act, as well as how they say they feel. If they say they want more support we can make referrals to additional services."