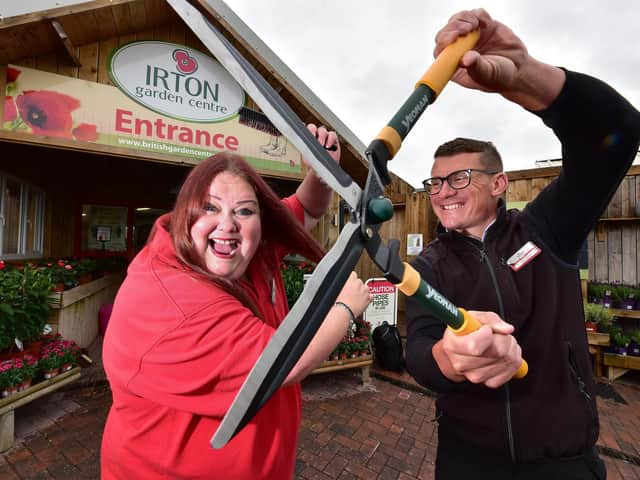 Garden Centre Receptionist Phillippa Bailey is preparing for a charity haircut, General manager Ricky Nock offers some help
The receptionist at Irton Garden Centre is having her locks lopped off in a good cause – the mental health charity Mind.
"I have had a trial run," said Phillippa, "I cut a piece off the back and it was 35 centimetres – that is 14inches – long,
"This is a massive deal for me. I don't have much self confidence and I use my hair to hide behind," said Phillippa, who lives in Hunmanby. She has the backing of her project manager husband , her 16-year-old daughter Jessica and her colleagues.
Phillippa, who has has not had her hair cut for a year – goes under the scissors at the garden centre on Saturday July 25 and it will be live on Facebook.
So far, she has raised more than £100.
"I know I am raising money for people who need it – and my hair will grow back."