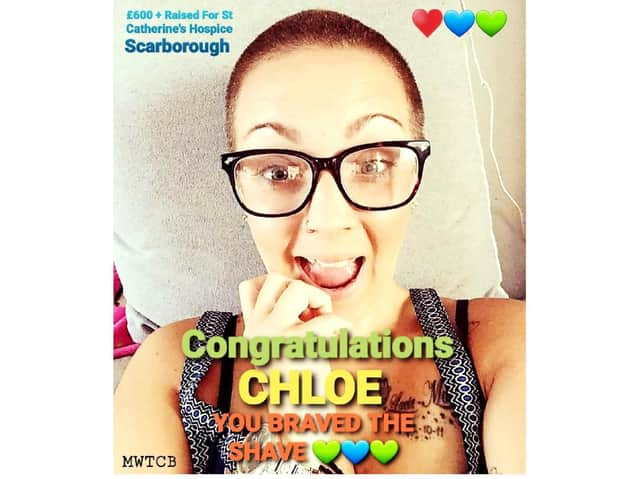 Chloe Hall
Chloe is a member of the Elvis Fan Club Scarborough which is run by her dad Mark.
She hadhe locks lopped off in memory of her grandad and Mark's dad Bill Witherington .
Chloe had the help of her three children Logan , Lacie and Lakelan and husband Zack oversaw the shave.
It was shown live on Facebook and £700 was raised for Saint Catherine's Hospice.