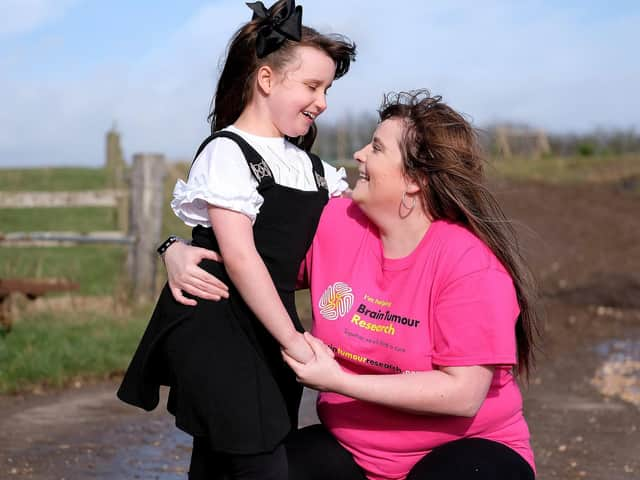 Evie and Gemma
When Gemma Kempson, 36, gave birth to her son Bobbie in September 2020, she knew she had to do something to get out of the house.
She said: "By December I was going stir crazy, so I walked from Muston to Filey and back again."
"Then I saw an advert on Facebook about doing 10,000 steps a day in February to raise money for brain tumor research and I thought why not?
"I started by sharing on my Facebook page and then I discovered my friend Kayleigh was also doing it for the same cause."
Kayleigh Allanson, 31, used to live next door to Gemma, she has been walking with daughter Evie, 7.
She said: " A family member has just been diagnosed with six brain tumours and has been battling cancer for two years, so it's very close to my heart."
The two friends decided to work together and asked local businesses for support. Despite the difficulties posed by coronavirus, many were quick to help.
Kayleigh Allanson with daughter Evie and Gemma Kempson with son Bobbie
Gemma said: "We've had vouchers from The Boatshed, Tommy's, Roasties, the Coffee Shed and many many more. We're raffling those on a specially set up Facebook page: Brain Tumour Research Raffles.Between them they have raised around £1,500 for the charity which aims to find a cure for the disease.
The friends have been raising funds for Brain Tumour Research