National Highways gritters help get Scarborough, Whitby and Bridlington winter ready
The ice and snow may not be with us yet - but National Highways gritters have been out across Yorkshire and the North East to prepare the region for winter, and they have shared some advice for road users this cold season.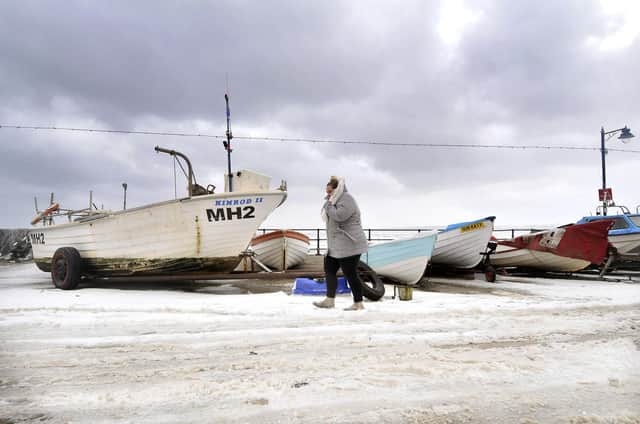 The state-of-the-art vehicles will be out on the roads to treat all routes on the strategic road network in the region.
This will ensure the fleet is ready for whatever this winter brings.
Senior Network Planner for Resilience Gordon Thackeray, who heads up National Highways' winter operations in the region, said: "We will be making sure we're ready for when the cold snaps strike.
"Drivers may see the gritters and wonder why they're out at this time, especially as the weather has been relatively mild so far.
"If they do encounter one of our winter vehicles, we advise them to be patient and give them and their operatives the time and space to do what is needed to keep road users safe."
There are several things that road users can do to help when they see the gritters and these include never tailgate – always leave a sensible distance between you and the gritter.
Drives should always pass carefully – only when it's safe to do so and don't use a hard shoulder – unless it's open for use as indicated by the overhead signs.
Never undertake a gritter and reduce your speed and adapt your driving when conditions are severe.
As National Highways is preparing for winter, it is asking drivers to ensure they are also ready for the challenges of autumn and winter driving.
National Highways also has an acronym to help motorists prepare for their journey, TRIP; which stands for Top-up: fuel, oil and screenwash; Rest: every two hours; Inspect: tyres; and Prepare: for different weather conditions. National Highways also recommends preparing a winter weather kit with items such as anti-freeze and boots.
Gordon also added: "Whether you're heading to friends and family or commuting to work, we're asking you to make sure your vehicle is prepared for every eventuality. Before you set out, check your vehicle, the road conditions and the weather forecast. 
"If conditions are poor, and journeys are not essential, consider waiting until the weather gets better – this should improve journeys, and give our gritters a chance to treat the roads."
National Highways has a page offering advice on driving during harsh winter weather, including checks to carry out ahead of their journey and what to pack to ensure safe and comfortable journeys.