New facebook group launched for Bridlington vegans to share ideas and celebrate local businesses
The facebook group is called 'Bridlington Vegan' and organisers are hoping to attract like minded residents of the town to join and share their thoughts.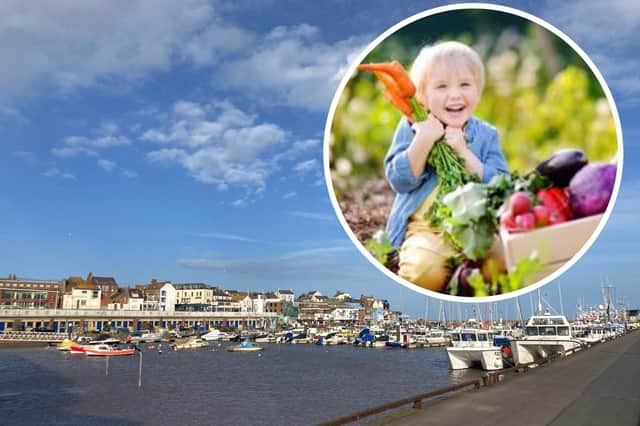 The group acts as a hub for all things vegan in Bridlington, and is a way for vegans to keep up with upcoming projects in the town and discuss issues.
A spokesperson for the group said: "The group page aims to draw together what news we have about vegan issues – which could range from animal rights activism, business promotions, vegan artwork and new products in and around the town.
"There are also other interesting features from the wider vegan world on subjects such as vertical farming, authentic asian vegan cooking, online products sold by local vegan producers and so on, so that vegan culture in this part of the world continues to grow.
"Bridlington veganism is still in its early days. There are only two dedicated vegan projects in town - The Nut and Nettle café at the Queen's pub, High Street and the Planetwise vegan shop and café on Prospect Street, opposite Yorkshire Trading.
"Mention should also be made of White's Bakehouse, just round the corner from Planetwise, which is a vegan-vegetarian café.
"Although the number of specialist vegan eateries in Bridlington is few, there are many food outlets in the town which offer vegan options. While this isn't the same as eating in a fully vegan cafe, it does offer some variety for meals out.
"We would like to see veganism steadily grow in Bridlington with more purely plant-based cafes and restaurants opening in the centre of town. It would also be good to get the vegan fayre back to the spa after a three or four year hiatus.
"Over the last few years, veganism has become a growing movement around the world with estimates now putting the number of vegans in the UK at around 3% of the population which equates to two million people.
"Bridlington has a long way to go before it reaches the dizzy heights of vegan culture that can be found in Hull or York, or even Scarborough. However, it is at least on the vegan map and the 'Bridlington Vegan' group is a contribution to that fledgling community."