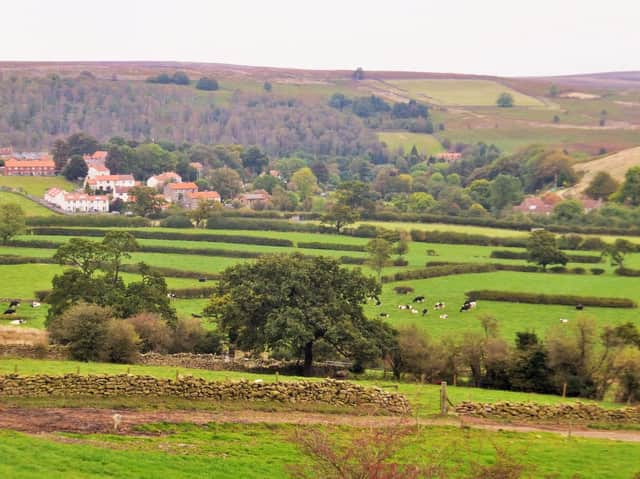 North York Moors.
As residents of the Yorkshire Dales and North York Moors national parks and surrounding areas braced themselves for a continuation of what some claim has been record numbers of motorbikes visiting the county in recent weekends, North Yorkshire Police, Fire and Crime Commissioner Julia Mulligan said residents were being subjected to "alarming and unfair behaviour".
Her comments follow calls from members of a Yorkshire Dales National Park advisory body to launch vehicle-free days to recapture the tranquillity of the strictest lockdown period and chairman of the North York Moors National Park Authority, Jim Bailey, stating the area was not the place for "noise for the sake of making noise".
Mr Bailey said while those living in the park area needed to be accommodating as it was unclear how visitors may have been affected by the pandemic, there was "a need to be more tolerant, and that goes both ways".
Meanwhile, residents and visitors to the national parks have made scores of complaints this week about motorcyclists using machines with noisy illegal exhausts.
Describing motorcyclists as "a menace", North York Moors resident Jean Lewis said she had been subjected to the "constant roar of bike engines from 3am in the morning to late at night" in recent weeks.
While some motorcyclists say they are being scapegoated for the actions of a minority, other residents said they had collected evidence that some riders were far exceeding the 82 to 86 decibel maximum legal noise level for motorcycles.
Mrs Mulligan said she was aware of the impact that loud motorcycles have for communities across North Yorkshire and, as people return to the county as lockdown rules are eased, the issues had been raised as "a particular problem".
She said: "It is a challenging problem to deal with – by the time residents are able to report the situation, the riders have moved on.
"But it is yet another example of the alarming and unfair behaviour evident in recent weeks.
"Alarming because we should still be doing all we can to control coronavirus and unfair because people are treating North Yorkshire as a playground and not the home it is for those of us who live here.
"From loud noise from motorcycles to speeding through our rural communities and visitors blocking roads by parking inconsiderately, I know police officers and staff are determined to address these issues and protect our communities.
"While engaging and encouraging in the first instance, it is absolutely right they then enforce the rules where necessary – not just those related to Coronavirus, but through all their powers to keep North Yorkshire safe and feeling safe."