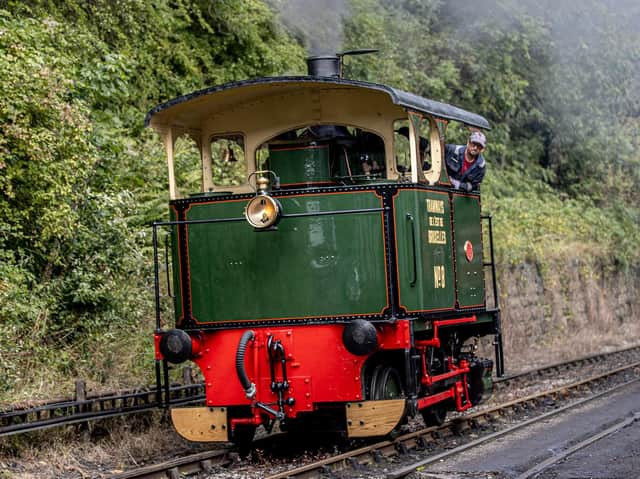 Lucie was named the clear winner of the 2021 Heritage Railway Association's Steam Railway magazine award,
Tramways de l'Est de Bruxelles No. 8, better known as Lucie, was built in 1890 in the eastern province of Liege, Belgium. Outshopped as Works No. 1625, it was one of 352 'Type IV' 0-4-0VBTs built by the firm between 1883 and 1949.
After a working life that saw it operate everywhere from zinc mines to sugar factories, Lucie was restored by Dorothea Restorations in 1988, and ran at Peak Rail, before moving to the Middleton Railway in Leeds, in July 1995. It was withdrawn in 2000 and remained in storage awaiting overhaul until 2017 – the year that Piglet and his brother, with support from their parents, purchased Lucie and moved it to Grosmont that September.
"It was completely by chance really," says Piglet. "I'd actually gone over to Middleton Railway to look at another locomotive. While there, I saw Lucie and asked, 'What's that strange thing then?' and they said: 'You can buy it off us if you want'."
He adds: "At first I knew nothing about its history but was blown away by this unique looking locomotive and I thought: 'I would like to restore this locomotive as it would look amazing running along the line at the NYMR'."
Now the restoration is complete, Piglet has been invited by the Musée du Transport Urbain Bruxellois (Brussels Tram Museum) to take Lucie over for the museum's 40th anniversary in 2022, returning it to its 'birthplace' for the first time since 1897.
Piglet admits that, like many, he did not expect Lucie to win the Steam Railway award over the other candidates.
"It's a genuine surprise," he says. "There was some strong competition from other restoration projects, and I voted for Welsh Pony!"
When the railway re-opens in the Spring, members of the public will be able to visit Lucie in the shed at Grosmont as well as enjoying a day out on the North Yorkshire Moors Railway