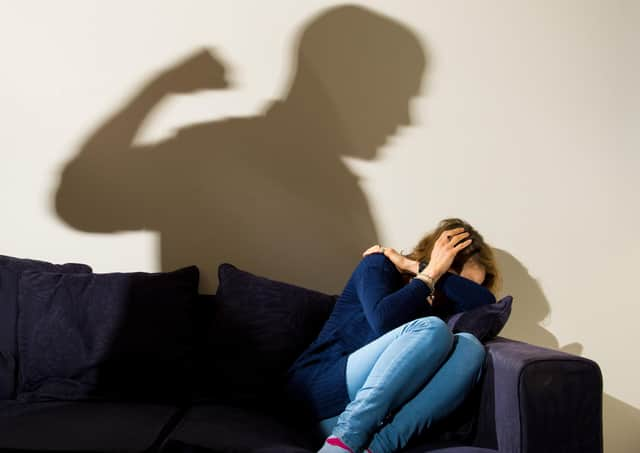 Figures suggest domestic abuse crimes were rising before the pandemic. Photo: PA Images (posed by model)
With a fifth of all crime nationally during lockdown involving domestic abuse, Refuge said the problem is the "biggest social issue" facing women and girls today.
Figures from Her Majesty's Inspectorate of Constabulary and Fire and Rescue Services show North Yorkshire Police made 1,115 arrests for domestic abuse-related crimes between April and June, when the toughest national Covid-19 restrictions were imposed.
There were also 82 voluntary attendances at police stations, where a suspect agrees to meet officers at a station as an alternative to being arrested.
Separate figures from the Office for National Statistics suggest domestic abuse crimes were already rising in North Yorkshire before the pandemic struck.
In the year to March, 17% of all crimes in the area were linked to domestic abuse (7,977) – an increase on the 14% the year before.
Across England and Wales, domestic abuse offences have risen steadily as a proportion of all crimes for the last four years, reaching 15% in 2019-20.
Refuge said there was a general increase in demand for domestic abuse services at this time, and it continues to see peaks in demand three weeks into the second lockdown.
Lisa King, director of communications and external relations at the charity, said: "It is important to remember that behind all of these statistics are real woman and their experiences."
Safeguarding Minister Victoria Atkins said the Government's Domestic Abuse Bill, currently awaiting its second reading in the House of Lords, will strengthen protections for victims and also ensure perpetrators feel the full force of the law.
She added: "We are acutely aware that for some people home is not a safe place and that the pandemic put those people in greater danger.
"That is why we are taking action, alongside our partners including the police, to better protect victims."